Who Will Be the Next Tech Giant to Back Bitcoin?
By Simon Chandler, Writer at Cryptovantage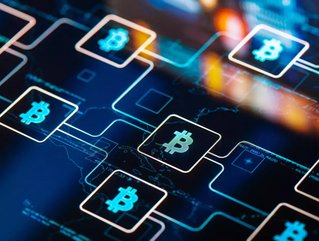 Simon Chandler from Cryptovantage discusses Bitcoin in the technology sector and discusses rumours around which tech giant will be next to buy it,
PayPal was the first truly major tech giant to throw its weight behind Bitcoin, unveiling a cryptocurrency buying-and-selling service in October. Next was Tesla, which shocked onlookers in February by announcing the purchase of $1.5 billion in bitcoin, as well as plans to accept the cryptocurrency as payment.
 Since then, things have calmed down as far as Big Tech and Bitcoin are concerned (although a number of banks have rolled out cryptocurrency investment services for their wealthier clients). This raises the question: when will another significant tech firm take the plunge and back bitcoin?
This is a difficult question to answer, if only because the bitcoin market is in something of a funk right now. At the same time, regulators worldwide are looking to restrict crypto in the name of curbing money laundering and other illicit activities. Nonetheless, rumours continue to swirl through the sector that a few other important names in the tech industry may be on the cusp of embracing bitcoin, with Apple being the most notable.
Is Apple Buying Bitcoin?
If you tend to spend any amount of time on Crypto Twitter, you may be aware of rumours to the effect that Apple has recently bought something in the region of $2.5 billion in bitcoin.
Such rumours were almost certainly a desperate attempt to boost the price of bitcoin. And given that the market didn't witness a sudden, dramatic rise (but rather a steep loss), it seems pretty clear that Apple didn't buy a substantial quantity of bitcoin in the past few weeks or so.
That said, there remains a good chance that Apple will enter the cryptocurrency sector at some point, even if it won't be adventurous enough to buy crypto for itself. Back in May, it placed a job ad for a business development manager for "alternative payments." 
Such a manager would be tasked with cultivating partnerships with "strategic alternative payment providers," implying that Apple may be weighing up the possibility of launching its own cryptocurrency-purchasing service (à la PayPal) via Apple Pay.
Needless to say, it would be huge for Bitcoin and cryptocurrency if the Cupertino company were to follow through with this.
Microsoft, Amazon, Facebook?
Rumours have also revolved around possible bitcoin interest from Microsoft, Amazon and Facebook, although there's a little less substance to most of these rumours.
Back in October former Goldman Sachs hedge fund manager Raoul Pal predicted that Microsoft (along with Apple) would buy bitcoin in five years. Unfortunately, a CNN interview with Microsoft's Brad Smith in February (shortly after Tesla's bitcoin purchase) revealed that the company had no plans to purchase crypto, although Smith vaguely hinted that it might one day change its collective mind.
More interestingly, Amazon purchased three cryptocurrency-related domain names back in 2017: amazonethereum.com, amazoncryptocurrency.com, amazoncryptocurrencies.com. Nothing has been heard since then, while a job listing from February of this year revealed that the retail giant may be planning to launch its very own digital currency.
Facebook is another tech firm with plans for its own digital currency (Diem, formerly known as Libra). As for whether it's likely to turn to bitcoin, a few relatively respected figures within the cryptocurrency industry (e.g. Alistair Milne) did spread rumours in April that the social media company would disclose bitcoin holdings on its Q1 financial statement. This didn't happen, although Mark Zuckerberg did reveal in May that one of his pet goats is called "Bitcoin," fuelling further speculation as to his and his firm's interest in the cryptocurrency.
Risks and Rewards of Cryptocurrency
Again, it's arguable that some or most of the rumours are generated largely to pump crypto prices. But if bitcoin and other cryptocurrencies do continue to appreciate in value and attract more adoption, it will become increasingly harder for large tech companies to ignore them.
But at the moment, it's likely that most major tech firms will shy away from actually buying bitcoin, if only because it remains highly volatile and unpredictable as an asset. And as we saw with Tesla, buying a massive chunk of the cryptocurrency effectively turns you into a hedge fund overnight, something which can adversely affect your stock price if bitcoin goes down.
 Even so, there's clearly a considerable amount of money tied up in the cryptocurrency market. And with numbers of holders growing every year, it's only a matter of time before other big tech firms attempt to siphon off some of this value for themselves.