Whose satellites did SpaceX launch in world record flight?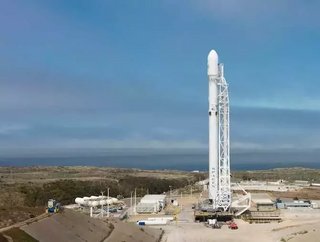 SpaceX, Planet and PhaseFour all hitched a ride to orbit on the Transporter-1 rideshare...
US space company SpaceX has smashed the record for number of satellites launched on a single flight.
Its mission, which launched yesterday, beat the previous record of launched by Northrop Grumman in 2018, as well as its own previou record of 64, with a total 143 satellites and payloads on board.
Making space accessible
The launch was part of the company's , which boasts launch costs as low as $1mn to launch 200kg to orbit.
Such capabilities are opening up the frontier of space to much smaller businesses, which previously had little hope of overcoming the huge costs involved. 
Whose satellites were aboard?
SpaceX
, SpaceX itself had 10 satellites on board, all intended as part of the Starlink telecommunications constellation. The project was first announced back in 2015, with the aim of providing affordable internet to the entire world. A total 30,000 satellites are envisioned as part of the constellation.
Planet
San Francisco-based satellite firm took up the most slots with 48 in total, its sixth launch on a SpaceX Falcon 9. The SuperDove model satellites take high resolution images of the earth's surface. The latest additions to the fleet improve image sharpness and quality, while adding new spectral bands at a 3-5m resolution globally.
PhaseFour
Phase Four had two satellites powered by its Maxwell plasma propulsion engines on board the flight, allowing them to maneuver into optimal positions for earth imaging data. In , Beau Jarvis, Phase Four CEO, said: "We developed the Maxwell plasma propulsion engine to provide small satellites with an optimal level of thrust and efficiency in a lightweight, space-saving design that hasn't existed before. As a result, we're seeing pent up demand for compact, high-performing satellite propulsion systems that have put us on track to deliver several Maxwell units to customers launching satellites in each quarter of 2021 and into 2022."
(Image: SpaceX)