Why biometrics are central to secure access control
By Vince Graziani, CEO, IDEX Biometrics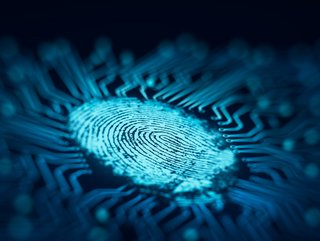 As our reliance on digital devices rises, businesses must protect themselves from data breaches and biometric authentication could be the solution
In today's digital world, passwords are simply not secure enough. According to a recent report, stolen password credentials were involved in three out of five (61%) of all company data breaches last year. In fact, with bots capable of attempting over 100 billion passwords combinations per second, the average eight-character password can be cracked in as little as 12 minutes.
As hybrid work becomes the norm for businesses, now is not the time to take chances. Especially with the threat of €20m fines looming over businesses from the Information Commissioners Office (ICO).
Cyber-attackers are utilising weak, stolen, or otherwise compromised passwords to gain access to corporate networks. Physical access to businesses is also easier than many realise and well within the reach of a determined criminal.
But that's not the only area of concern, as the use of digital currencies grow, we recently saw the largest cryptocurrency hack, as a Blockchain bridge called Wormhole confirmed that roughly $320 million worth of Ethereum was stolen.
The importance for businesses and consumers to build a chain of trust is evident with cyber-criminals attacking from every angle. But how can you make sure that those that need to access your systems and offices can do so securely without impacting their daily lives? One of the answers lies in fingerprint biometric access.
The role of biometrics in logical and physical access
We are already familiar with fingerprint access for our mobile phones and computers, and, at the TRUSTECH event in Paris in December 2021, we saw examples of businesses using fingerprint biometrics in the corporate world. Dongwoon CEO Kim Dong Cheol was one of the business leaders who talked about a focus on innovative applications for card-based biometric authentication. More companies are likely to embrace biometric fingerprint cards as part of their security systems in 2022, as they give greater protection for many different security access areas of the modern business. Fingerprint biometrics will surely be considered a standard approach to authentication, whether used in payment cards, digital wallets, or in ID applications.
The future of access control is right at our fingertips
With reduced staff and hybrid working environments there is a growing security risk with broader enterprise networks potentially being exposed to cybercriminals. Luckily employee ID cards can be combined with fingerprint authentication to manage non-transferrable employee access restricted to the individual.
These new generation smart access cards are enabled with both physical access protocols and mobile credentials that can be provisioned for instant onboarding or managed time-based access control. The chain of trust fingerprint biometrics can be applied to supply businesses and consumers with a far greater level of confidence in keeping their networks secure.
This is an excellent step forward for security as it is necessary that GDPR and data privacy requirements are always maintained which gives users a feeling of security and trust with how their biometric data is used. Businesses should always be clear about their plans and policies, and help employees understand the benefits of biometric access. These include better security, less things to carry and having biometric data stored on the card so that is securely protected.
Where passwords and legacy RFID access cards pose gaping security holes for businesses, innovations such as biometric technology hold the key to measurable and reliable access. By enabling the right employees to log in to their devices or access secure networks via their fingerprint, companies can markedly improve their security.