Why the drone industry expected to boom in the coming years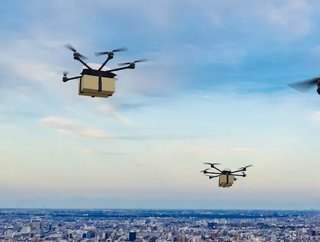 Regulators across the world have demonstrated interest in supporting operation expansion in the drone industry as more people turn towards this technology
Technology in the drone industry has matured over the years and we have seen them become more relevant to people's lives.
During the pandemic there has been a need for people to access goods from remote areas. People have also looked for contactless ways to receive consumer goods and drone delivery services can provide this.
In Ghana, drones delivered 13% of the country's initial shipment of COVID-19 vaccines in just three days.
Drone delivery company, Wing, which is owned by Alphabet, saw demand in services double in the United States.
Many regulators around the world are granting more approvals under current frameworks and are adopting more comprehensive frameworks to enable larger-scale drone operations. This is to support the industry as it expands.
Implementing the correct drone regulations to serve communities 
In the past, drones have only had the capability to transport light packages. Advancements in the industry now mean some can carry loads between 70kg and 500kg.
Heavy-lift drone technology has now reached a level of technical maturity where the systems are now ready for certification. 
This advancement in technology means it could replace more costly forms of delivery models. Drone delivery models can be more efficient and cost-effective than helicopter, truck or ferry-based infrastructure. 
The cost-savings are particularly significant for delivering goods that are of high social or economic value in areas that are not supported by delivery system infrastructure. 
With the correct regulations, autonomous drones could serve remote, offshore and rural communities by delivering essential goods.
Saudi Arabia as a hub for drone technology
Saudi Arabia, the World Economic Forum (WEF) believe, could become a global leader in heavy-lift cargo solutions and serve as a hub for emerging drone technologies.
Becoming a hub for drone technology aligns with the country's 2030 vision to promote ease of living across the country. Although the country has solid transport infrastructure already, there are still some communities with poor access to important medical and consumer goods.
With the WEF, the Centre for the Fourth Industrial Revolution in Saudi Arabia is initiating a heavy-life drone project. 
This project supports the Saudi Ministry of Transport and the General Authority of Civil Aviation to develop a regulatory framework. It also builds on successful collaborations with Rwanda, Switzerland, India, and other governments on this topic.
How businesses can utilise the uptake in drone technology
Drone technology in business is not a new concept. Amazon has developed its Prime Air services and Apple has improved its Apple Maps app by using drone technology.
Although companies have been able to utilise drone technology to transport small goods and improve its services, the development of heavy-lift cargo drone solutions, and regulations around them, could give organisations new opportunities to improve their business operations