Why value stream management is key to business agility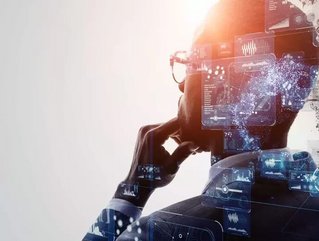 Business agility has become a key factor in the success of many contemporary organisations, from startups to dominant global brands...
Back in 2015, management consultancy firm, McKinsey and Co, business agility as, "the ability of an organisation to renew itself, adapt, change quickly, and succeed in a rapidly changing, ambiguous, turbulent environment." In the five years since, agility has continued to be a hot topic, but given the experiences of this year, these words now seem particularly relevant and valuable.
Without doubt, business agility has become a key factor in the success of many contemporary organisations, from startups to dominant global brands. Indeed, a lack of agility is considered by many to significantly increase the risk of being overtaken by competitors or 'disruptive' market forces, such as radical innovation or an unpredictable global crisis.
In practical terms, leaders are under constant pressure to innovate, to understand customer behaviour and to focus on the role of technology to identify and deliver value. For instance, organisations whose business model depends on software development and delivery face the perennial challenge of updates and upgrades. Whether it's to roll out new and innovative features or to fix problems, agility can be make or break.
Complicating the matter, however, is the increasing realisation that the majority of businesses are – in one way or another – also software companies. Whether a business explicitly describes itself as a software company or not is irrelevant: using software to achieve any business objective makes you a "software company." In today's competitive markets, the importance of this argument is hard to understate. Organisations that recognise and harness their approach to software development and delivery are almost always better placed to succeed than those who merely view it is a tool.
Why is Agility Important?
If recent experience has taught us anything about the principle of using new software and processes, it's that the agility of businesses to 'pivot' and apply new technologies plays a huge role in remaining competitive. Under normal circumstances, and in a post-pandemic economy, businesses will need to maintain an agile approach to keep pace with – or take the lead – in constantly changing markets.
Think of it this way: operating successfully in a challenging business environment requires an ability to quickly identify and implement positive change. And, while many companies may not describe themselves in the terms used by McKinsey, any team that has successfully adapted to change or embraced new opportunities is, by definition, agile.
Just by considering business agility among the tools for progress is a sign of a business going in the right direction. In fact, it's perhaps the most important skill you'll need on the way towards reaching total customer satisfaction and value in the short and long term.
Agility and Value Stream Management
If we accept that – to one extent or another – every company now needs to be a software company, it's also necessary to understand that the all important process of software delivery is becoming increasingly complex. For organisations everywhere, increasing efficiency and building processes that run smoothly is now dependent on the implementation of value stream management (VSM). 
To explain, value streams are everything required in the software delivery lifecycle (SDLC), from idea to production, to deliver software products or services to customers. By definition, value streams establish the delivery of customer value as the cornerstone of software product development. Be in no doubt – software products and services that delight customers are what fuel the growth of organisations across the economy.
VSM can have a major positive impact in situations where different frameworks are being used within your organisation. For instance, it provides an overview of every relevant process in the software development lifecycle, funnelling the information created at each stage and allowing you to utilise it fully, improving collaboration and visibility.
In order to manage value streams, organisations must establish end-to-end visibility and control of the multiple, interconnected value streams throughout their software portfolio. This not only allows you to break down operational silos by connecting multiple processes, teams and tools, but also to leverage real-time metrics to ensure governance is embedded into processes while both coordinating and automating workflows. 
The bottom line is that organisations that master VSM deliver higher quality software faster to their customers while reducing risk. 
But, where do you start? Any organisation that wants to understand and improve its software development agility and the potential benefits of VSM, should start with an open and honest discussion about their existing levels of agility and what needs to change. When stakeholders are open to the potential benefits of a different approach, implementing VSM offers long-term benefits that far outweigh any temporary difficulties a business may face during integration. From leadership to the product specialists on the 'front line' of the software delivery lifecycle, placing VSM at the heart of the development process ultimately helps bring businesses much closer to their customers.