Will virtual kitchens deliver?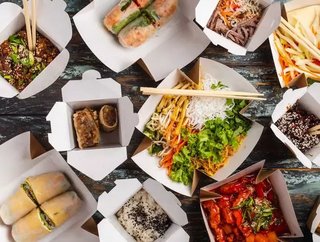 Today, another group of ex-Uber executives revealed to the world their plans to get into the virtual kitchen game. Uber co-founder Travis Kalanick has b...
Today, another group of ex-Uber executives revealed to the world their plans to get into the virtual kitchen game. Uber co-founder Travis Kalanick has been running his own delivery-only startup Cloud Kitchen since he left the ride-hailing giant back in 2017, receiving $400mn in funding from the Saudi Royal Wealth fund earlier in the year.
Following behind Kalanick - and Uber itself, which also dipped its toes into the virtual kitchen pond this year - this latest crop of ride-sharing veterans are entering a crowded and cutthroat market. The Virtual Kitchen company just revealed that it raised $17mn in venture capital funding and exited its stealthy early growth stage, ready to take on a steadily growing pond already full f some very big fish. 
First of all, what is a virtual kitchen? 
Running a restaurant is expensive. Especially if you have to, you know, run an actual restaurant. Rent costs, staffing, maintenance - it adds up. In fact, across pretty much every industry, the idea that every company is a totally self-sufficient entity that does everything itself has been dead for at least a decade. Companies outsource their clouds, their maintenance, their cybersecurity, marketing, HR, etc. to companies with specialised capabilities that mean they can meet these needs more easily as a service than their clients can by starting from scratch. Now, it seems odd, but apply that idea to a restaurant. 
From outside, Frato's Pizza, located in Schaumburg, Illinois, looks exactly like your average mom and pop pizza joint. Step inside, however, and reporters from USA Today found the business is cooking the food for four other restaurants that only exist on the internet. 
"There is, of course, the gourmet pizza that patrons have come to expect from Frato's when they walk through the door. But there are also spicy chicken gyros for Halal Kitchen, barbecue chicken tenders for Tenderlicious, salmon grilled cheese for Cheesy Deliciousness and Butterfinger milkshakes for Heavenly Shakes – all of which can only be ordered through online sites Grubhub, DoorDash and UberEats." 
SEE ALSO: 
Attracted by lower real estate costs (for tax purposes, CloudKitchen is a real estate company, not a catering business), more efficient labour and lower upfront costs to setting up, entrepreneurs are betting big that on-demand delivery sites will create a new restaurant-as-a-service economy. 
There are virtual kitchens - where more than one restaurant is run out of an existing business - and ghost kitchens - places with no street presence that can only be ordered from online. 
The online food delivery market is worth $26.8bn in the US alone, and is the fastest growing segment of the restaurant sector, with a CAGR of around 20%. 
It makes sense, then, for anyone and everyone with a spare garage on the edge of town to throw in some fryers and a grill and watch the money pour in, right? 
Maybe. 
Let's meet the Virtual Kitchen Company. Founded by Ken Chong, ex head of Uber's marketplace product team; Matthew Sawchuk, who used to work at Uber Eats; and catering entrepreneur and chef Andro Radonich; the Virtual Kitchen Company's core conceit is that it uses data analytics to identify the best properties to lease, and provides a sophisticated back end to the restaurant brands it partners with. 
"A restaurant brand can go from one location to twenty locations doing delivery only with minimal effort or upfront cost," Chong, the CEO, said in an interview with VentureBeat. "We use data to find and lease the best delivery locations, and turn it into a turnkey offering in which restaurants can expand their food delivery business." 
Whether this means the restaurant is dead remains to be seen and, frankly, isn't all that likely (despite the growth of the delivery market, restaurant attendance figures have remained pretty much flat over the past few years). It however, interesting to see a new market taking shape that harnesses data, AI-powered analytics and the experience-as-a-service model to bring a dramatically expanded array of choice to customers in an economically sustainable way.