Wisdom app launches world's largest mentorship platform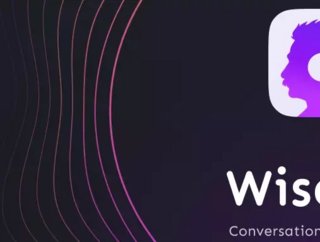 Wisdom, the social audio app built to democratise mentorship founded by Dayo Akinrinade is now live in the UK, the US, Australia and Canada
The Wisdom app is designed to be an inclusive space where diverse people can come together to have meaningful conversations that matter.
Its mission, to become the next big social audio community, means Wisdom taps into the intimacy, authenticity and level playing field provided by the medium.
With its drop-in social audio function, the app will transform social networking as it takes interactions and conversations back to their roots.
Dayo Akinrinade, founder and CEO of Wisdom, said: "I founded Wisdom to democratise access to mentorship. During my time at OneTech, London's largest diversity in startups programme, I noticed that diverse individuals from underrepresented groups lack access to mentoring. 
"I also personally experienced how impossible it is to use platforms like LinkedIn for mentoring. The inboxes of experts are inundated with "pick your brain" requests which end up ignored unless the request is via a warm introduction, which is itself a crystallisation of systemic inequality," she added.
Promoting conversations that matter
Social interactions are not only the oldest medium of communication but also the one that is 'most human' when considering societal interactions in this digital age. Audio is the antithesis of the heavily filtered nature of today's visual-led apps and one which helps amplify voices of all groups and communities. 
By launching, Wisdom is the latest app to appear in the white-hot social audio market and aims to amplify the voices of those from diverse communities.
Differing from other apps in the market, Wisdom is designed from the ground up to promote conversations that matter, those of substance on a topic of importance. 
This new platform enables members to chat live with experts on dozens of topics including, and not restricted to:
Parenting

Fitness

Dating

Start-ups

Mental health

Beauty
Live chats can also be accessed via playback of the recording.
Algorithms inspired by TikTok
To ensure all voices are heard, when a mentor starts talking in the Wisdom app, others can queue up to ask questions. A timer keeps the conversation moving so no one guest can monopolise the conversation. 
Akinrinade added: "With Wisdom, we are building something very different. Ultimately what we are building with Wisdom is a new social graph … the Mentor Graph. This is not a messy 'talk graph' of anyone on any topic but a social graph of the people who can help jumpstart a career or change a life for the better. People today hunger for conversations that matter. We believe Wisdom is the platform where these conversations can live."
Inspired by TikTok, Wisdom follows an algorithm-friendly design powered by a deep-learning neural network that is trained to get listeners to the conversations that matter most to them from the moment they open the app. 
These algorithms continually gather data including how a user interacts and reacts to a talk, while audio and text transformer models extract the topics being discussed and the sentiment. 
By incorporating these algorithms into the app, the more members that use and interact with Wisdom, the more tailored the recommendations become.