Wisk: Working to deliver autonomous, all-electric flights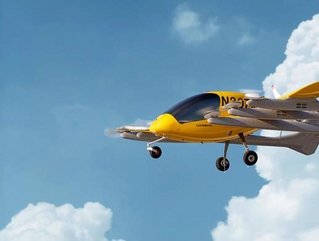 Wisk, developer of the first all-electric, self-flying air taxi in the US, has secured $450 million in funding from The Boeing Company
Established in 2019 as a joint venture between The Boeing Company and Kitty Hawk Corporation, Wisk is an urban air mobility company dedicated to delivering safe, everyday flights for everyone.
The journey began with Kitty Hawk in 2010, where its self-flying air taxi was born. Now, with over a decade of experience and over 1500 test flights, Wisk is shaping the future of daily commutes and urban travel, safely and sustainably.
Wisk's self-flying, eVTOL (electric vertical takeoff and landing) air taxi, will make it possible for passengers to skip the traffic and get to their destination faster. The company is headquartered in Mountain View, CA with locations in Atlanta, GA and New Zealand.
Advancing the company's autonomous aircraft
A leading Advanced Air Mobility (AAM) company, Wisk has recently secured $450 million in funding from The Boeing Company. This investment will further advance the development of Wisk's 6th generation eVTOL aircraft, a first-ever candidate for certification of an autonomous, all-electric, passenger-carrying aircraft in the US.
The funding will also support the company as it enters an intensive growth phase over the next year, its preparations for the launch of scale manufacturing, and the company's Go-to-Market efforts.
Gary Gysin, CEO of Wisk said: "Wisk is extremely well-positioned to deliver on our long-term strategy and commitment to safe, everyday flight for everyone. We are incredibly fortunate to have Boeing as not only an investor but a strategic partner, which provides us with access to a breadth of resources, industry-leading expertise, a global reach, extensive certification experience, and more. As we enter this next stage of our growth, this additional funding provides us with capital while allowing us to remain focused on our core business and our number one priority, safety."
From passenger to cargo and beyond
Within five years following the certification of its 6th generation aircraft, Wisk intends to operate one of the industry's largest fleets of AAM eVTOL aircraft. The scale of this fleet is enabled by the company's autonomous technology, a competitive differentiator and industry-recognised key to scaling services and maximising safety. In this timeframe, Wisk anticipates close to 14M annual flights bringing time savings to over 40 million people across 20 cities – all with zero emissions.
Marc Allen, Chief Strategy Officer of Boeing said: "With this investment, we are reconfirming our belief in Wisk's business and the importance of their work in pioneering all-electric, AI-driven, autonomous capability for the aerospace industry. Autonomy is the key to unlocking scale across all AAM applications, from passenger to cargo and beyond. That's why straight-to-autonomy is a core first principle. Boeing and Wisk have been at the forefront of AAM innovation for more than a decade, and will continue to lead in the years ahead."
On route to a more sustainable future
As the world tries to fight climate change, sustainability is gaining more and more importance across all demographics.
In 2021, Daniela Schaff, Wisk's Sr. Staff Supply Chain Manager and Director of Product Management Erick Corona, launched a volunteer group, called "#TheSustainables". 44 employees signed up and are currently working in 5 different sub-teams:
Team KPI — To determine the company's carbon footprint and other sustainability KPI
Team Design — To develop Wisk's sustainability design principles
Team Waste — To improve recycling solutions for all parts of the aircraft, wherever unavoidable with design principles
Team People — To ensure employee wellbeing & retention
Team Messaging — To foster Wisk's sustainability message and culture company internal and with the general public
"To summarise, taking Sustainability seriously, and participating in a circular supply chain, pays itself by increasing employee and customer engagement and retention, reducing risk by staying a step ahead of regulations, and by lowering costs due to increased efficiencies. Furthermore, as a company delivering an electric means of transportation, a carbon-neutral service is a market expectation that must be met," commented Schaff.
Join global business leaders and sustainability experts taking meaningful action at Sustainability LIVE, held at Tobacco Dock, London, 23-24 February 2022. Register to attend today! Click here to learn more.