Zoom announces Zoom Apps and Zoom Events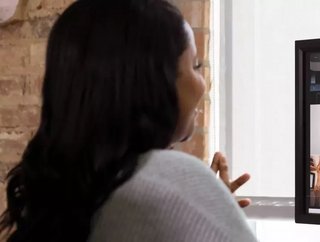 Zoom has announced the launch of two new features, Zoom Apps and Zoom Events to empower the hybrid workforce
Popular video conferencing platform, Zoom, has elevated its platform experience with the launch of Zoom Apps and Zoom Events. 
Zoom Apps seamlessly embeds third-party apps within the Zoom Meetings and desktop client experience. By doing so it enhances collaboration, productivity and entertainment for the new hybrid workforce.
The company's new all-in-one platform, Zoom Events, has been designed to create a wide range of interactive and immersive virtual events to reach and engage audiences.
By driving innovation within video communications, Zoom Video Communications Inc, wants to enhance how people connect and collaborate with colleagues.
Zoom Apps: balancing productivity with fun
Already hosting over 1,500 third-party integrations, Zoom Apps will be expanding its offering within the Zoom App Marketplace.
There are over 50 Zoom Apps available now. These include whiteboard, project management, note-taking and video game apps. With more in development, Zoom Apps will be able to make more features available soon.
The idea behind these apps, to be used within the (virtual) workplace, is to boost productivity and retain focus on workflows by incorporating favourite apps into meetings.
A few apps already available include Dot Collector, an app designed to foster more inclusive collaboration and transparency among colleagues, and Heads Up!, a popular app created by Ellen DeGeneres and a fun way for colleagues to pass the time as they wait for meetings to begin.
Zoom Events: facilitating engaging experiences
Its other new feature, Zoom Events, gives organisations the power to create engaging and virtual experiences.
This feature enables both large and small businesses to seamlessly manage and host back-to-back event sessions. Not only does it allow businesses to manage event sessions, but it also facilitates sale summits, customer events, trade shows and internal events.
Within the Zoom Events platform, businesses can utilise features such as event hubs, dedicated corporate virtual event spaces, customizable registration, and networking through a chat-enabled virtual event lobby. 
Zoom will be hosting its annual user conference, Zoomtopia, and Zoom Academy, on Zoom Events this year.
Innovations for collaboration
Discussing the elevation of Zoom's features, Founder and CEO of the company, Eric Yuan said: "I'm thrilled to see our platform vision expand through Zoom Apps and Zoom Events, as the world embraces hybrid work, empowering the workforce today and into the future. These innovations will enhance the ways in which we connect and collaborate with our colleagues, clients, friends, family members, and others, improving productivity and collaboration while maintaining elements of fun and well-being."
Consumer-focused Zoom Events solution OnZoom will remain in beta and serve as a place where small businesses and entrepreneurs can host and publish events to our public event directory. This feature helps brands and small businesses reach a consumer audience by creating, hosting, and monetizing events