Zoom pioneer Eric S. Yuan's journey to success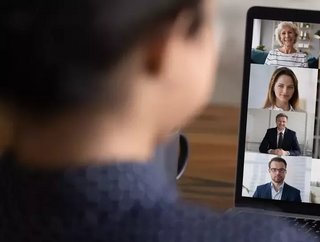 Chinese-American billionaire Eric S. Yuan is the founder of the video conferencing platform Zoom which has become increasingly popular in recent years
Born in China's Shandong province in 1970, Yuan studied applied mathematics in his undergraduate degree at the Shandong University of Science and Technology. 
During his undergraduate degree, which he started in 1987, Yuan was inspired to develop videotelephony software as he took 10-hour train rides to visit his girlfriend. Keen to reduce the amount of time he spent travelling, Yuan wanted to look for a different way to 'visit' her.
"I was only able to see her twice a year and it took more than 10 hours to get there by train," Yuan told Forbes in 2017. "I was young then — 18 or 19 years old — and I thought it would be fantastic if in the future there was a device where I could just click a button and see her and talk to her."
Taking inspiration from Gates
After completing his undergraduate degree, Yuan embarked on a master's degree in geology engineering from China University of Mining and Technology in Bejing. He continued to live in Bejing following his master's degree and attended training sessions in Japan for four months.
It was in Japan where Yuan saw Bill Gates speak at a conference in 1995 when he became inspired to join the tech boom in the US.
Although his visa application was denied eight times before he was allowed to move to California, 27-year-old Yuan moved to the States in 1997 to work at WebEx, a web conferencing startup. He was one of the first 20 people to be hired.
Starting out in the States
WebEx was acquired by Cisco Systems in 2007 and at the same time, Yuan became vice president of engineering. Just four years later Yuan pitched a new smart-phone friendly video conferencing system to Cisco management. 
The company rejected Yuan's idea so the entrepreneur left to establish his own company, Zoom Video Communications in 2011. Originally called Saasbee, Inc, Yuan founded the company with a team of 40 engineers and launched its first software in 2013. 
"Cisco was more focused on social networking, trying to make an enterprise Facebook," Yuan told Forbes. "Cisco made a mistake. Three years after I left, they realized what I said was right."
The growth of Zoom
After years of development, Zoom became one of the most widely used web-conferencing products in the world. Over 40 million had used the platform and the company had gained more than 2,500 academic customers since 2015. 
"During the early stages of Zoom, I personally emailed every customer who cancelled our service," Yuan said in an interview with Thrive Global in 2017. 
He continued: "One customer replied to my note and accused me of sending auto-generated emails "impersonating" the CEO — he said Zoom was a dishonest company! I wrote back that the email was indeed from me, and that it wasn't generated by one of our marketing tools. He still didn't believe me, so I wrote back again and offered to meet him on a Zoom call right that minute to prove it was me writing the emails. That call never did take place, but he stopped accusing Zoom of being dishonest!"
In 2019, Zoom became a public company via an initial public offering, at which time Yuan became a billionaire. 
The impact of COVID-19
The COVID-19 pandemic saw more and more people and businesses turn to Zoom for business meetings or to catch up with family and friends during isolation.
This acceleration saw Yuan's wealth increase and as of September 2020 his estimated net worth was around US$16.4bn, a figure 360% higher than his net worth at the beginning of the year.
During the same year, Yuan was named 2020 Time Businessperson of the Year and was included in the Time 100 Most Influential People of 2020
Yuan transferred $6bn of Zoom shares to Grantor Retained Annuity Trust, for which Yuan is a trustee, in March 2021.