2020 vision: the future of ecommerce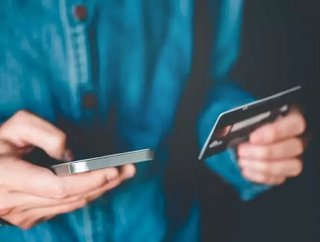 The last decade truly transformed the way consumers shopped, converting the nation from high street warriors to online advocates. 2020 shows no signs o...
The last decade truly transformed the way consumers shopped, converting the nation from high street warriors to online advocates. 
2020 shows no signs of these technological advances stopping. From shipping solutions, to flexible payment options and more, Jon White, MD at InXpress discusses his e-commerce predictions for the year ahead, and advises how brands can continue to survive and thrive in the digital realm.
Quick and convenient shipping solutions
The 2010s saw the rise of free delivery and returns, followed by the introduction of next day delivery; and this trend is set to continue into 2020 and beyond.
Statistics show that 72% of UK customers will shop more if there is an option for same-day delivery. With 39% of customers citing convenience as the most important factor when it comes to shipping, it's unsurprising that 79% would also switch retailers based on delivery methods.
From home delivery, to click-and-collect in brick and mortar stores, petrol stations and lockers à la Amazon, retailers have wisened up to their customers' search for convenience; now offering an abundance of choice for collections.
But it's the speed of delivery which is now arguably the most important aspect, with Amazon leading the way. Amazon Prime has gone one step further, offering same-day delivery in specific UK cities. ASOS offers this too, with instant delivery: if a customer places an order before 12pm, their parcel can be delivered between 6pm-10pm - great for last-minute purchases.
The fact is, many customers are time-poor, so you need to offer them the ultimate convenience, otherwise you're at risk of falling behind your competitors.
If you haven't already, look at ways you can automate sections of your logistics process - batch picking and sortation are both good areas to start. The aim is to cut down on your lead time as much as possible, so you can meet increasingly high demands.
Embrace flexible payment options
While debit and credit cards are the two traditional ways to pay for products online, customers have been looking for alternatives. After all, not everyone will have the money upfront on a debit card, nor will everyone have a credit card - or wish to use one.
Klarna has been revolutionising the way customers pay, and with it reporting a new merchant every 8 minutes in 2019,  it's clear that flexible payment options are only increasing in popularity.
As the CEO of Klarna stated: "We thought, what if you don't need credit cards on file? You could just extend people's credit and allow them to pay later on, really separate buying from paying".
SEE ALSO: 
Klarna enables users to spread the cost of their purchase into three interest-free instalments over 30 days; ideal for people who would usually wait until payday before making a purchase. It also boosts the 'try before you buy' method, whereby people no longer have to pay to try on an online purchase, and then wait up to a week for the money to be deposited back into their account.
Many major retailers are offering Klarna as an option, including H&M, Missguided, Topshop, and ASOS. 
The stats for businesses are looking positive so far: Klarna has reported a 20% increase in conversions for retailers using Klarna checkout, which increases to 80% on mobile. That's in addition to a 20% higher customer purchase frequency - so it's definitely worth testing out.
Personalise, or prepare to fail
78% of customers admit they will ignore offers that aren't tailored to them,or aren't based on previous interactions they've had with a brand.
We already know that customers are living increasingly busy lives, so it comes as no surprise that they expect their shopping experiences to be based on their own personal preferences.
Use innovations to your advantage. Technology has evolved in such a way that key information can be automatically gathered and analysed. Through big data, today's technology can capture user actions; which, when combined with artificial intelligence (AI) and machine learning analytics, means behaviour patterns can be interpreted to provide you with a cycle of expectations. 
Essentially, this allows you to predict what your customers will want - and when - enabling you to target them with highly personalised comms.
Product visualisation: from virtual to reality
The way we visualise products online has changed so much over the years. From one standard image, to multiple images depicting products at various angles, complete with zoom functionality... ASOS even has videos for every single product, so users can see how their clothing fits on their models.
It's come a long way already, but 2020 will bring about even more transformation. After all, you can't really see how a product will fit into your life - whether it's a dress you want to try on, or a new sofa you'd like to put in your living room.
Enter augmented reality (AR). This technology enables digital images to be superimposed on the real world through a mobile device, and virtual reality (VR) can provide users to "enter" that world, through the use of a headset. For example, rather than just looking at an image of a sofa, consumers can enter a world where they can visualise that sofa in their living room, and see how it fits in with the rest of the decor.
It's one of the most exciting trends to enter the e-commerce industry, helping to bridge the gap between brick and mortar stores and online.
Going green has never been more important
Greta Thunberg has made more people than ever wake up to the reality of climate change. In 2020, if you as an e-commerce brand want to thrive, you need to be fully committed to helping the environment.
33% of consumers see brands as being responsible for the environment. Two in three consumers think that brands who make public promises to be sustainable are more trustworthy.
Now's the time to start doing your bit too. You don't need to make massive changes overnight, but one way you can be more environmentally friendly is by considering the materials you use for shipping. For example, try to use recycled or biodegradable materials, such as foam peanuts, which can be dissolved in water.
Trends may come and go, but these are more than just trends. These predictions are shaping the future of e-commerce as we know it, bringing many exciting opportunities for brands who are willing to adapt and innovate.