Q&A from Eyjólfur Magnús Kristinsson, CEO at atNorth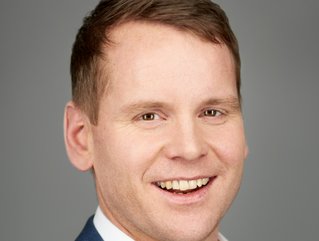 Eyjólfur Magnús Kristinsson, CEO of at North and friend of BizClik Media Group, returns to answers some questions on his leading role at Iceland's atNorth
Icelandic high density computing firm atNorth is leading the charge for carbon-neutral data centres. CEO Eyjólfur Magnús Kristinsson, previously Managing Director at Advania, which acquired the company as a smaller side project in 2011, has been CEO since that point, but devoted himself full-time to the role in 2018 as the company rapidly picked up pace.
Within the data centre industry, atNorth focuses on a specific part of the market particularly suited to the infrastructure it provides across its facilities in Sweden, the Netherlands, Belgium and the UK. "We specialise in energy-hungry workloads that require a lot of cooling - typically these workloads include things like high-performance computing, artificial intelligence, deep learning, big data and so on. We take care of everything within the high-performance computing and artificial intelligence (AI) arena with on-demand computational resources, " says Kristinsson.
A key part of atNorth's offering is its commitment to using 100% sustainable energy in its operations, and reducing energy use in general with initiatives such as using the naturally colder air of its northerly locations for cooling purposes. CEO Eyjólfur Magnús Kristinsson, already a star in our AI Magazine, answers our executive questions for Technology Magazine.
What is your point of difference as a business?

Maybe the most obvious answer to this is 1) ultra power efficiency, utilising a cool climate and designing our data centres to optimise energy efficiency, 2) using renewable energy only, and 3) our complete focus and capability to service high-density workloads, such as High Performance Computing, AI and risk analysis, Big Data projects, etc.

However, what really makes us different from other data centre companies rests on a whole set of attributes. Of course, one of the most important is our unwavering commitment to and focus on sustainability. All of our data centres are built out of materials that are as sustainable as possible. We use renewable energy only, and our data centres are designed with energy efficiency in mind. On top of this, our market focus is on workloads that need high rack density and use a lot of electricity.

In addition to this, and what helps us continue to put sustainability at our core and practice what we preach is that as operators, we are born in IT versus from real estate, as is the case with many other data centre operators. That means that the flexibility and creativity required to bring a project to fruition are central to our thinking. We also understand that time-to-market is key for our customers, so we are strongly solutions-focused. We not only provide housing for computers ‒ as many other data centres do ‒ but, we actually build and tailor computer clusters for our clients and their needs and if needed, we operate them as well.


What technology are you most looking forward to using more of?

Currently, we are very focused on contributing to the circular economy by reusing the excessive heat produced from the data centre. In Stockholm, we do this by applying heat pumps and delivering warm water to heat local residencies. The ability to recycle heat outputs back into the local communities in a way that can massively reduce carbon emissions and contribute to the climate positively is really exciting to us. We are exploring different ways to incorporate circular economy practices on our other sites as well.

In addition, our AI clustering capabilities give our clients ultimate flexibility, allowing them to scale up or down with changing requirements, whether they be seasonal workloads or innovative projects. Not only does this help our clients control cost efficiencies, reduce risk and disruption, and manage workflow performance, but the elastic nature of our clusters means that our clients use only what they need when they need it, which also helps us sustain our low environmental footprint.


What has been your career highlight before your current role?

I was a part of Advania's C-level leadership team from 2010, where we built one of the largest IT service providers in the Nordics. Here, I also oversaw the acquisition of Thor Data Center in 2011, which was an exciting and pivotal point in my career.


What has been your highlight in your current role?

The establishment of our SWE01 data centre - specifically our ability to design and build the first and largest data centre in Sweden that can support high density workloads at speed and scale still with the lowest carbon footprint possible.


What is your leadership style?

I practice an open, transparent leadership style with a relatively flat structure. It is essential to every successful company that employees know the goals of the company, the vision, and how to get there - long and short-term. I constantly encourage my teams to make decisions without asking their superiors, because if we get better at that, the organisation becomes more efficient.

It is excellent to make mistakes, but we need to ensure we learn from them. I love creating a dynamic environment where employees are inspired by each other and the journey we are on together. I have a growth mindset and probably would not work well in a stagnated or stale business environment.


What exciting plans do you have coming up as an organisation?

Our goal is to create a decarbonising platform for high density IT workloads, by operating data centres throughout all the Nordic countries, with the possibility of expanding into Northern Europe. We are growing to be the largest Nordic data centre operator.

All of this means that we are now searching for new sites to build in the Nordics. As sustainability is at the very core of our business and strategy, we envision building data centres where we can contribute to the circular economy by reusing heat. This is important for the environment and also to the communities nearest to our centres - we want to have a general positive impact.

The exponential growth of data-driven business requires a new type of data centre - we want to be the driving force in 100% renewable facilities that are equipped for these high-density, high-capacity computing needs in a way that also gives back to both the surrounding communities and the environment as a whole.

Want to find out more about the amazing work of atNorth? AI Magazine has a full digital report right here.