Apple debuts new Macs with M1 chip of its own design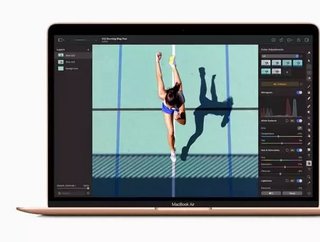 Apple has announced the first Mac computers powered by its own series of chips...
has announced the first Mac computers powered by its own series of chips.
Apple was previously a customer of Intel, having used its processors since 2006. The newly announced will use Apple's own M1 chip, which it describes as optimised specifically for Mac systems by virtue of its small size and power efficiency.
The system on a chip (SoC), combines a number of technologies, including the much vaunted 5-nanometre process for packing more transistors onto a chip (16 billion in this case). Apple further claimed that the M1 exhibited the world's best CPU performance per watt, and the fastest integrated graphics in a PC. The chip also features the built-in Apple Neural Engine to speed up machine learning tasks by up to 15 times.
In , Johny Srouji, Apple's senior vice president of Hardware Technologies, said: "There has never been a chip like M1, our breakthrough SoC for the Mac. It builds on more than a decade of designing industry-leading chips for iPhone, iPad, and Apple Watch, and ushers in a whole new era for the Mac.
"When it comes to low-power silicon, M1 has the world's fastest CPU core, the world's fastest integrated graphics in a personal computer, and the amazing machine learning performance of the Apple Neural Engine. With its unique combination of remarkable performance, powerful features, and incredible efficiency, M1 is by far the best chip we've ever created."
The M1's SoC nature is inspired by Apple's prowess in phones, bypassing the traditional method of separate chips accomplishing different tasks within a PC.
The chip is present in the new MacBook Air, Macbook Pro and Mac mini, which will all use the new MacOS Big Sur operating system. That will be backwards compatible with older, Intel-powered devices, however.
(Image: Apple)