Apple founder backs technology 'right to repair' move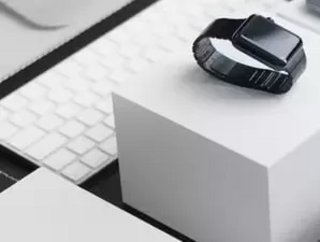 Apple's co- founder endorses movement wanting laws to guarantee users' access to information and parts to repair tech devices, despite company's opposition
Steve Wozniak says he wouldn't have had an Apple device if he had not grown up in a very open technology world and adds it's time to recognise the right to repair 'more fully'. 
Apple cites 'danger' of self-repair
Advocates of the movement say that Apple is one of the fiercest opponents to expanding the legislation to cover consumer electronics and allows repairs by just its own authorised technicians and does not provide spare parts or repair information. In addition, it has reportedly engaged lobbyists to say that repairing devices can be 'extremely dangerous'.
Wozniak, who co-founded the organisation with Steve Jobs in the 1970s, said companies are against the move because 'it gives them power and control over everything'. He cited that in the past, he 'didn't have to afford something he could never afford' and was never restricted from anything that kept me from building a computer and that came from being able to repair things and modify them himself. 
He left the company in the mid-80s but revealed last year he was still technically an employee, despite having no role in the running of the business. He also spoke of the motivation and joy of young people learning to write software and develop hardware to prove that they have special skills in the world.
The right to repair movement gains traction
Earlier this year, Louis Rossman, who runs a laptop repair store and teaches component level electronics repair, started the Repair Preservation Group Action Fund via Go Fund Me which seeks to get the legislation passed through a direct ballot initiative. This allows citizens to vote on legislation and decide what becomes law as opposed to politicians. He is trying to raise $6 million and has so far generated $750,000. He has also asked for direct involvement and a donation from Wozniak as a figurehead to 'go first'. 
US President Joe Biden is widely expected to announce some form of executive order on the topic in coming days, as pressure also mounts from some officials in Europe.