Atheon Analytics: Why crunching data isn't the same as making decisions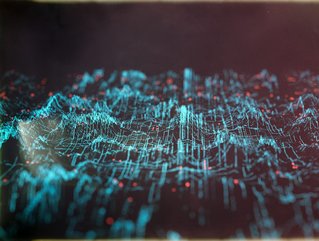 Many retail businesses feel that they are drowning in data, but also don't have information in the right format to make it easy to...
Many retail businesses feel that they are drowning in data, but also don't have information in the right format to make it easy to use.
For many individuals in sales or supply-chain roles within the retail sector, much of their job involves downloading, manipulating and formatting data. But is this where the most value to the business lies?
Whilst obtaining and manipulating the data is just the first step, it is probably what takes 90% of the time and effort - just to put a sales or supply-chain manager in the position where they can then start to apply their domain expertise.
Historically, the technology to automatically collect and manipulate data has been either difficult to use or financially unviable for many businesses, which meant that learning the basics of Excel was the only answer for most people. The 'best' analysts at the time were probably those with the best Excel skills rather than those able to interpret the data in the best way or make the best recommendations off the back of the data.
Even today, we hear endless stories about Category Managers spending their Sundays downloading data from retailer systems, just so they have enough time at 6 am on a Monday morning to get the bare minimum of insight together for retailers in time for 9 am meetings.
SEE ALSO: 
However, tools and techniques are now available that automate data collection and transformation, taking away all of the pre-analysis pain, leaving domain experts to do what they are paid for, making decisions with confidence.
Automated data collection and transformation means less time wrangling data, whilst combined with visualisation tools and techniques enables faster and deeper analysis. Because this complex data can be articulated quickly, in a way that can be easily understood – especially important when communicating to retailers - this can elevate FMCGs as category experts and build important collaborative relationships where all parties benefit.
Embrace change - I'm old enough to remember the sweet chimes of my 56k dial-up modem connecting me to the internet, something long passed and replaced by 1Gb fibre-enabled broadband - they both will connect me to the internet but I have no desire to spend time waiting to stream my favourite TV show or film.
Yet, in today's age of 1Gb fibre-enabled broadband, traditional retailer data download processes are the equivalent of using a 56k dial-up modem. It is time to apply this same logic to FMCG data analysis. Let's free our retail analysts to be able to analyse, not slow them down with tasks that in this day and age, are pointless and most definitely not necessary.
Ed Crawford, is a Product Manager at Atheon Analytics, a UK-based data analysis and insights company helping its customers make the leap from numbers to information to understanding.