Biden orders crack down on Big Tech to boost competition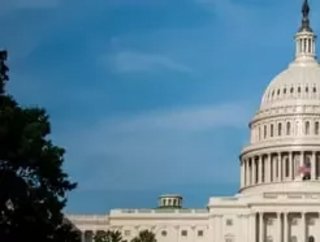 US President Joe Biden set today to sign an executive order aimed at cracking down on anticompetitive practices in Big Tech
The order is intended to re-shape the thinking around corporate consolidation and antitrust laws and includes establishing a 'White House Competition Council' to lead federal responses to large corporations' growing economic power and urging the Federal Trade Commission to 'challenge prior bad mergers'. He was set to sign the order at 1.30pm Eastern Time.
Concerns over power wielding and a closed market for SME competitors
The order aims to make the case that the biggest companies in the tech sector are wielding power to box out smaller competitors and exploiting consumers' personal information. It will also call for regulators to increase the scrutiny of tech mergers and acquisitions of smaller brands to take them out of the market. It is believed the tech giants' tightened grip has led to a decline in innovation and caused problems for users in terms of privacy and security. A White House spokesperson added that some research suggests wages are lower in markets dominated by just a handful of firms.
The new order was unveiled a few weeks after the House Judiciary Committee voted to advance six antitrust bills aimed at revitalising competition in the tech sector. Yet the bills have faced significant bipartisan pushback from those concerned they don't go far enough or don't go far enough. Late last month, a judge threw out complaints from the FTC alleging Facebook has illegally maintained monopoly power.
Alleged 'crippling grip'
The executive editor also calls for new rules on Big Tech's data collection and user surveillance practices. It could provide some relief to the small and medium-sized businesses that have complained of the grip of firms such as Amazon, Appel, Facebook and Google. Biden's order doesn't impose its will unilaterally on Big Tech companies, instead calls on independent agencies to take action.
New FTC chair Lina Khan has already carved out a reputation as a vocal advocate for reforming and beefing up regulations on tech giants. Amazon meanwhile is calling for her to be recused from business probes, indicating a lack of impartiality and saying the company "was guilty of antitrust violations and should be broken up."