Blockchain in the consumer goods industry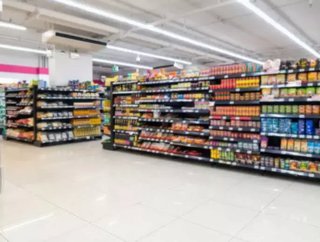 The fast moving consumer goods (FMCG) industry is another of an increasing number of sectors that are looking to utilize emerging and advanced technolog...
The fast moving consumer goods (FMCG) industry is another of an increasing number of sectors that are looking to utilize emerging and advanced technologies. We speak to Ruediger Hagedorn at The Consumer Goods Forum about the disruptive potential of blockchain and see how far it can transform the industry.
1) What is Blockchain technology?
Blockchain technology relies on a decentralized database, which allows for peer-to-peer transactions among participants, even if they do not trust each other. The system can provide added real-time visibility and transparency, which is why it is being talked about as an effective solution in supply chains and cybersecurity systems.
2) What are the key benefits and drawbacks of Blockchain? Is the technology still in its infancy?
Blockchain does work, but it is important to emphasize that it does sometimes require a rethinking and rewiring of certain operational processes, which can be tricky to navigate. The technology must be implemented in the right way, otherwise it could become more of a hindrance than a benefit. While blockchain has interesting potential, it is not flawless. For example, problems can arise when inaccurate data is stored in a blockchain system, meaning that it faces similar issues to other database systems today. It is yet to be seen whether this new technology can incentivise the necessary increase in data sharing, thereby driving value for consumers and the value network.
See also:
3) We know that Blockchain is being readily used by global logistics specialists such as IBM and Maersk, but how far can the technology revolutionise the consumer goods industry?
Blockchain is capable of revolutionizing any transaction-based industry. The technology can therefore be applied to the consumer goods sector – in all areas, ranging from business-to-business and business-to-consumer processes.
4) How is the Consumer Goods Forum (CGF) looking to do this? Are there any key projects that you are working on?
The Consumer Goods Forum's End-to-End Value Chain pillar focuses on enhancing industry understanding of emerging technologies and supporting them through the implementation process. As part of this strategy, we are working on an End-to-End Blockchain Interest Group, designed to provide an overview of existing solutions to members wanting to find out more about the emerging technology and best practices for implementation. We are actively engaging with experts through meetings, presentations and our workshop series. For example, one of our next joint blockchain workshops for members is scheduled for 20 March in Hursley, near London, and is hosted by IBM.
5) I see that global brands including Pepsi, Tesco and Unilever are members of the CGF. Are these companies already using Blockchain and if so how?
All our members are assessing the technology to a certain extent and aiming to understand more about the best strategies for implementation. It's yet to be seen how much of an impact Blockchain has on the consumer goods sector, but there's certainly a lot of interest in learning more. Our workshops and webinars aim to increase understanding and offer an opportunity to ask questions.