BMC Software: Embrace digital, lead the economy of the future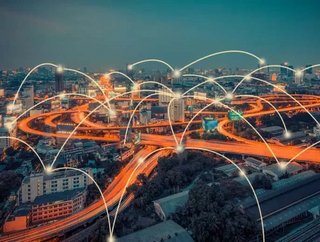 Digital disruption has had an irreversible impact on the way that businesses across industries strive for commercial success. Age-old industries that c...
Digital disruption has had an irreversible impact on the way that businesses across industries strive for commercial success.
Age-old industries that comprise a significant proportion of the world economy such as manufacturing, banking, retail and automotive have all felt the sea change of the new digital approach, which has transformed the way these sectors engage with their customers, stakeholders and the wider business community.
Collectively this strengthens the widely held view that companies are increasingly transitioning towards both a greater emphasis, and reliance, on digital strategies to deliver financial success and improved performance across a host of established sectors.
The last decade in particular has witnessed a litany of companies pay the ultimate price for failing to anticipate the effects of digitisation, which has subsequently led to the relinquishing of their market relevance.
The likes of Blockbuster represent one of the most high-profile victims, at the expense of their digital counterparts, Netflix. Morrisons, the UK supermarket chain has also fallen into the trap of playing a game of catch-up against both Tesco and Waitrose, having only decided to introduce online shopping three years ago. Finally, Kodak, one of the photography giants, has consistently lagged behind its competitors who have been making ongoing moves in the digital space.
Interestingly, on a multinational scale, according to global research and advisory firm Gartner, their latest survey results in this area highlight that 42 percent of CEOs are now actively undertaking a digital transformation agenda of some kind. The key take away from the study however, indicated that 56 percent of CEOs believed digital improvements have already resulted in increased profits. Of the 388 CEOs surveyed, 47 percent also said they were acting in the face of pressure from their board of directors to deliver progress in this area.
Notably, Jamie Dimon, CEO of JPMorgan, said earlier this month that the banking giant spent $9.5 billion on technology last year. This hefty investment move signals how the banking sector continues to commit to the benefits of digital.  
The drive to handle the impulsion towards digital has meant that business leaders now not only have a responsibility, but a duty to exhibit proactive leadership traits that continue to propel the development of human talent.
Employers must be sensitive to how the implementation of digital modifications is likely to be received by the wider workforce. A focus needs to be firmly on delivering transformative programmes that offer workers suitable training opportunities and enriching digital experiences to deliver value for both the employee and the business in the long term.
By its very nature, a digital workplace that places emphasis on these kinds of programmes fosters collaboration between colleagues, establishes a flexible approach to working and inspires a more entrepreneurial attitude. Take team chat tools for example. This form of communication instigates an effective means of office collaboration.
Our own research, conducted with Opinion Life revealed that the UK in particular lags behind other European countries when it comes to fostering a culture of innovation and creativity at work. Whilst 63 percent of French employees and 57 percent of Spanish employees feel empowered to lead innovation and drive change, less than half (47 percent) of employees surveyed across the UK agree. In turn, this appears to be impacting morale; just 54 percent of employees in the UK said they feel inspired in the workplace compared to 74 percent in Spain, 73 percent in France and 66 percent in Germany.
Now, more so than ever, entrepreneurs and business owners simply cannot afford to ignore the need to innovate and accelerate the digital transformation journey that has helped the start-up community find its feet.
Get it right, and those businesses that continue to stave off the threats of disruption by embracing the benefits of the digital economy and the tech contained within it will not just survive, but thrive.
By Paul Cant, VP of EMEA at BMC Software