Bosch to boost EV range by 6% with new semiconductors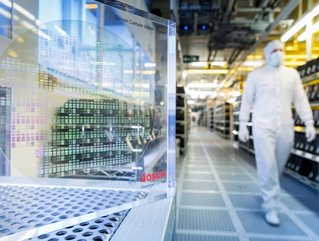 German engineering titan Bosch has
German engineering titan Bosch has announced that it will produce silicon carbon (SiC) semiconductors for use in electric vehicle (EV) motors.
Bosch has become synonymous with the ascendant EV industry, and its components can be found in over 500,000 electric and hybrid vehicles around the world. The company's electric drive powertrain suite offers some of the highest levels of efficiency on the market.
SiC semiconductors boast a significant jump in electrical conductivity over common silicon chips, offering higher switching frequencies while considerably cutting energy loss through heat dissipation by 50%.
Bosch added that the reduction in heat loss and the ability for SiC chips to operate at much higher temperatures means that manufacturers can reduce the amount of cooling components in power trains, saving costs and weight. 
SEE ALSO:
The result of their installation in EVs will be an increase in range of up to 6% on a single charge, going some way to addressing the concerns of the 42% that, according to Bosch, decide against purchasing an EV due to concerns about battery life. 
"Silicon carbide semiconductors bring more power to electric motors. For motorists, this means a 6 percent increase in range," said Harald Kroeger, member of Bosch's management board, in the company's press release.
"Semiconductors are a core component of all electrical systems. They are also turning data into a coveted raw material of the future. As they are becoming increasingly important in our fields of activity, we want to continuously expand our manufacturing operations." 
Bosch says that its mobility business is growing faster than the market. In a 10 September press release, the firm announced that it had secured electromobility orders worth a total of €13bn, with CEO Dr Volkmar Denner adding: "Bosch is making mobility climate-friendly and affordable."