Building fintech products that make a real difference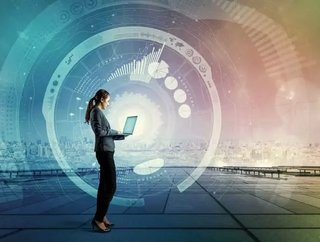 Marko Elezovic, Head of Technology at fintech company Oradian, discusses the potential impact of technology on financial inclusion Cloud-based servic...
Marko Elezovic, Head of Technology at fintech company Oradian, discusses the potential impact of technology on financial inclusion 
Cloud-based services have emerged as a revolutionary technology that is bridging the digital divide. The ability for anyone with an internet connection to access world-class technology through the cloud is a game changer for banking technology and not only in developed, first world economies: now, even small financial institutions in hard-to-reach and remote areas can access world-class banking services at their fingertips.
Globally, 1.7bn people don't even have access to a bank account, according to The World Bank. The organisation has tasked itself with a programme called UFA2020, aimed at guaranteeing Universal Financial Access by 2020 to services such as a transaction account that could help families with day-to-day living and help businesses plan ahead.
Frontier markets have huge potential yet are still deprived of some of the most basic banking services that consumers in developed nations are now accustomed to. 
Oradian designed its cloud-based core banking system, Instafin, specifically for financial inclusion and for the microfinance industry. It allows financial institutions such as rural banks to focus on their core business and outsource a cloud-based infrastructure that is regularly maintained and secure. Oradian has also optimised its digital toolset to work on low bandwidth networks for seamless integration with alternative delivery channels.
This is disruptive cloud
In developed markets, cloud-based toolsets are improving the way services are provided, adding convenience and speed to existing operations, processes, products and services. 
Compare this relatively minor change to that in frontier markets, where the entry of cloud technology has been truly disruptive. It is changing the way financial institutions are servicing their low-income and unbanked communities and rapidly increasing access to financial services. In fact, many microfinance institutions (MFIs) are leapfrogging traditional on-premise systems. They are moving directly from home-grown systems, Excel spreadsheets or even paper as their main banking tool, to a fully digital cloud-based core banking solution. 
Often, the core driver of adoption to any fintech system is better operational capacity. It allows our customers to focus on their core business – providing financial services – and on not technology provision. When outsourcing their infrastructure and services, they can retain their people investment for their operational processes. With an expert team maintaining the shared infrastructure, microfinance organisations have consolidation and the ability to generate real-time reports. All this makes scaling up possible – at rapid rates.
Ease at accessing technology in frontier markets
As many banks remain heavily dependent on legacy technology systems, suffering inefficiencies and latency issues as they try to keep pace with the intricacies of modern banking, we are seeing first-hand how disruptive cloud banking platforms can be in frontier markets. 
Introducing cloud technology is shifting the way that microfinance institutions operate in developing countries, leading to an unprecedented increase in the number of people gaining access to financial services. 
Cloud technology is built to overcome the challenges facing frontier economies and financially underserved populations. It brings technology closer and accessible to even the less technologically savvy customers.
Cloud interoperability and third-party integration
Interoperability is when software such as mobile money applications can exchange information and make use of it. Before, users could send and receive money only if they were using the same mobile money app. To facilitate the transaction, users depended on a third-party payment provider. Interoperability is a revolutionary step forward in making transactions more affordable. With new software, the need to include third-party payment providers is being eliminated.
The mobile revolution taught us that frontier markets such as Nigeria and India are not afraid to embrace technology. In fact, they've leapfrogged an entire generation of desktop computers and laptops, moving from paper and pen straight to the smartphone. Rapid growth in mobile payment technology is one of the driving factors towards cloud technology. In Kenya, for example, e-payment organisations have been active in targeting hundreds of thousands smaller enterprises, convinced of the speed and convenience it can offer businesses. In 2017, mobile commerce transactions within the country were valued at a considerable $6.7bn.
Only cloud-based banking platforms will be able to accommodate for the growing data uptake of mobile money. Automating manual processes, reducing time on administration and reducing human errors will all be vitally important to help develop communities in frontier markets and to quickly stimulate economic growth.
Core banking as a subscription service
Instead of paying upfront for a large on-premise system, with the new generation of cloud-based tools, financial institutions simply subscribe at an annual or even monthly price. The subscription model eliminates the financial barriers that prevent financial institutions from accessing the technology and resources they need to grow. Given its shared infrastructure, cloud cost comes at much lower a price. 
Considering the impact of cloud technology, it is necessary to look beyond the worlds of London and New York, and really understand the disruption that is being facilitated in remote, hard-to-reach areas like Northern Nigeria and the islands of Philippines – areas like these are where Oradian is making the greatest impact.