Can low code solutions help relationship-based industries?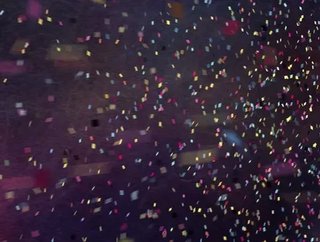 David Kuhn looks at the implications for low code in the insurance sector...
After years of discussing digital transformation projects, businesses of all sizes have been forced to adopt them in 2020. For organisations with distributed workforces, this has been a fairly smooth process. For the heavily paper-based ones, not so much.
Insurance falls in the second category: as a relationship-based industry, it relies on many tailor-made processes, often paper-based. For such an industry, the Covid crisis has been a real wake-up call – and an opportunity to digitalise fast.
A fast-changing sector
Like many other sectors, the insurance sector has reached a point where it needs to turn to digital solutions to be more efficient. The sector offers a wide range of products, which are often tailored to the customer. This variety can easily make the process of matching the right products with customers and prices complicated. While in the past, the industry could afford to take longer to identify the right match, customers are now accustomed to receiving quick responses from businesses and expect the same from highly specialised companies in the sector. Anything short of these expectations may result in a loss of prospective customers or existing ones who will happily switch to a provider who offers a better service.
The past few months have put this need for speed in the spotlight: the Covid crisis has led to a surge in claims across both consumers and corporate customers looking to recoup money following cancellations or delays of third-party services. For many, speed was of the essence: businesses had to guarantee the livelihood of their employees, while furloughed consumers were relying on the swift payment of their claims to maintain their personal lifestyles. These requests couldn't wait weeks for a response from their insurer, despite the need to confirm the specifics of the case to ensure its viability.
For insurers, the problem was twofold: on the one hand, maintaining customer satisfaction; on the other, ensuring fast review of the claim to offer a fast response. The only way to respond to these opposite needs was to adopt technology to automate easier claims and instead, focus the attention of underwriters on the most complex claims. Yet, this is easier said than done.  
Roadblocks to innovation
There are two main obstacles preventing the insurance sector from fully embracing digital innovation; legacy systems and lack of personnel.
The operations of many insurance firms are currently powered by systems that are outdated and inefficient. Adopting digital solutions within these insurance firms would require an overhaul of such systems. This is a step some firms may not be willing to take since the systems still work, albeit not efficiently; and a radical change could lead to disrupted service, something the sector cannot afford. In addition, it would be a costly upfront investment, which many would prefer to refrain from in the current situation. Instead of a complete system overhaul, the sector would benefit from a hybrid approach, which would allow insurers to incorporate new solutions that can work alongside or are compatible with the legacy systems in place.
The second hurdle the sector faces is a lack of technical expertise to implement digital transformation projects. IT teams can be very small and often juggle multiple roles. The pool of insurance-focused developers, who are tasked with designing and rolling out large innovation plans, remains very small. This lack of access to talent can lead to many projects being constantly pushed back due to a firm's inability to find the right people to lead them.
Adopting a digital mindset
So how can insurance companies take steps to tackle these issues?
Firstly, the industry needs to change its outlook on digital transformation. Speed is not all that matters when it comes to this process. The initial vital first step for any insurer is to assess the main objective of digital transformation: improving operational efficiency will require a very different response to enhancing the existing customer service, and should be treated as such. Without this first step, businesses risk rushing into projects that do not support the company's needs, resulting in a hefty upfront investment that cannot be recouped.
Once this objective is established, insurers can start working on dismantling one of the most common misperceptions on this topic: the idea that digital transformation is the responsibility of the IT team alone. Long-term and effective transformation needs to be powered by a collaborative process, which involves both IT and various other teams in the business. For example, customer facing staff can be of value to this process since they will have the best understanding of customer needs and preferences. Looking at digital transformation as a collaborative project will help reduce the load of the IT team and allow digitally savvy employees to get involved in new, crucial projects that will support the future of their business. It also has the additional benefit of unlocking a digital mindset across the entire workforce, which will also make the profession more attractive to younger talent.
The key is low code
Low-code can help aid this collaborative process by allowing employees from teams with little technical knowledge or expertise to contribute to the development of business applications. This approach enables insurers to tap into a wealth of ideas to help the IT team design applications that will respond to the need of the users. Combining these 'citizen developers' with traditional software developers allows for these ideas to be turned into real-world applications in record timeframes, creating new products that are immediately valuable and that will position the insurance firm as an innovator in the sector.
Low-code can also help increase transparency in a business, something that is particularly useful for IT teams who may work on projects with no idea of how they play a part in the business' wider vision. Designed with transparency and collaboration as its core principle, low-code self-documents everything IT teams work on. This means that IT teams have this information available for future reference, and that the information can also be reviewed by other teams or senior management who may need to monitor the progress of any digital projects led by IT. Beyond monitoring for progress, this feature is also invaluable for audits: since everything is recorded and in one place, auditors can easily access the information they need as and when required.
The insurance sector has already successfully started the journey towards digital transformation. As the industry looks forward to 2021, it needs to speed up its adoption of technologies to continue to meet the evolving needs of its customers and staff. Providing staff with the option to participate in the creation of fundamental apps and processes for future success will ensure that the industry can operate faster, provide more valuable services and keep its workforce engaged. It will also help attract younger talent, which is more attuned to the needs of prospects that have long stayed out of range of traditional insurance companies.
David Kuhn is insurance solutions director at Mendix