Cisco ThousandEyes: Maximising hybrid cloud SD-WAN
By Neil Miller, Director, Solutions Engineering, Cisco ThousandEyes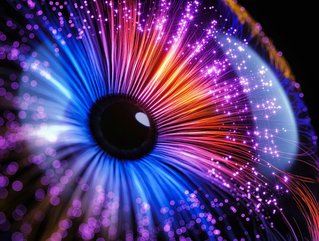 Neil Miller, Director of Solutions Engineering at Cisco ThousandEyes, shares advice on how to get cloud-ready with software-defined WANs.
Cisco is the worldwide leader in IT, networking and cybersecurity solutions. Back in May 2020, Cisco acquired ThousandEyes to enhance its network intelligence capabilities as the world rapidly adopted hybrid and multi-cloud services.
As a software-as-service (SaaS) product, ThousandEyes use synthetic monitoring probes to measure network performance in the cloud, providing a 360-degree view of a hybrid digital ecosystem.
Neil Miller, Director of Solutions Engineering, explains that while every business is considering SD-WAN (software-defined Wide Area Network), any migration requires careful management and troubleshooting to provide the necessary service assurance.
More complex than the legacy WANs
Today, enterprises are increasingly moving away from legacy WANs in favour of Internet-centric, software-defined WANs (SD-WAN).
In fact, according to recent data, the SD-WAN tools and software market is predicted to jump to US$4.6bn by next year as enterprises increasingly move their IT and networking services to cloud infrastructure.
Miller adds: "While SD-WAN can help make enterprise networks cloud-ready, more cost-efficient and better suited to delivering all-important quality digital experiences to customers and employees, setting one up is a much more complex task than the original WAN infrastructure."
"Ensuring that SD-WAN delivers on expectations requires a number of business considerations both before and after roll-out, with a focus on monitoring addresses network visibility and application performance, equally," he said.
It's an SD-WAN world
Rewind a mere two years ago and most employees began their workday with the physical task of arriving at a centralised office and logging onto their on-premise network computer. Now, a highly distributed workforce has dramatically expanded bandwidth to accommodate essential SaaS and cloud.
This shift, according to Miller, has rendered WAN infrastructures - which are typically inflexible - inefficient, and many organisations have realised traditional WANs' inability to respond to their changing needs, from geographic expansion to scaling and flexibility. Miller said: "Instead, software-defined WANs are architected for optimal interconnection with the cloud and external services that are essential to the new world of hybrid work".
The SD-WAN opportunity
Unlike WAN before it, SD-WAN brings huge opportunities for an adaptive, customised network infrastructure.
However, according to Miller, despite its many growth and resilience advantages, enterprises undergoing WAN modernisation often find themselves needing to address how to maximise SD-WAN's value before and after setup.
He explains: "For starters, the increased dependence on third-party apps and services that SD-WAN enables comes with its own set of deliberations. These apps are powered by many external providers and this, in turn, means enterprises are relying on multiple tunnelled connections - often out of their control and view. Coupled with an unpredictable Internet, a forced lack of underlay visibility not only impacts migration but also operations once complete."
The result is that network teams can't test or predict performance until they go live, he says.
"Typically, results during roll-out are a "best-effort" project. That does not gauge, by the numbers, whether performance improved. And once set up has been complete, when an outage event does inevitably occur, it will also hamper problem domain isolation and prevent fast issue resolution - a dreaded situation for operation teams in the age of the Internet," says Miller.


Getting your enterprise SD-WAN ready
So, what happens when a business thinks it is ready to set up a SD-WAN connected office?
Miller believes it's important for IT teams to consider how to determine the best setup and configuration to give people the best experience on the apps they need the most bandwidth for. Failing to deliver improved performance can have the opposite desired effect and result in project delays and poor user experience.
"Firstly, businesses should conduct a readiness audit. To make the most of these preparations, it's a good idea to define a set of audit activities and goals for the organisation. Part of this process involves visualising, testing, and monitoring before and during the modernisation process. Those teams that can understand the impact of various SD-WAN configurations on the performance of their applications are well-positioned to deliver great digital experiences to end-users. Running synthetic application layer tests alongside network monitoring enables network teams and IT teams to proactively baseline performance and set application KPIs - all before users are added into the mix," he said.
Monitor the network to optimise the experience
Most on-the-shelf SD-WAN solutions only provide simple edge-to-edge performance statistics, which means that IT and network teams are blind to anything that goes beyond the visibility provided by their SD-WAN vendors, according to Miller.
"Organisations need end-to-end visibility from the very start of their SD-WAN journey. This level of awareness enables companies to measure ISP performance to key SaaS providers, evaluate branch readiness, and quickly resolve provider and Internet issues before you even pull the go-live trigger. And, importantly, the ability to see end-to-end across the entire network infrastructure is needed so that when problems arise, they can be quickly escalated and solved," he said.

"To make the most of an SD-WAN offering, IT teams need proper setup and dependency maintenance. By taking these steps, organisations can ensure they are optimising the experience for their employees, no matter where or when they are working," said Miller.
BizClikMedia's Cloud & 5G LIVE! (22 – 23 June 2022)
The global cloud and 5G conference returns to London's Tobacco Dock this coming June, with some of the biggest brands in the business set to attend.
Previous speakers to grace the event include executives from SAP, Microsoft, Capgemini and Accenture.

To register for in-person attendance or a FREE virtual pass for this co-located event in the same event space (alongside Technology & AI LIVE and Cyber LIVE), head to event page now.