CLS and IBM unveil LedgerConnect, a blockchain ecosystem for apps and services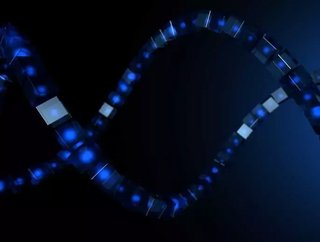 CLS and IBM have launched a proof-of-concept (PoC) forLedgerConnect, a new blockchain ecosystem wherecompanies will be able toshare applications and ser...
CLS and IBM have launched a proof-of-concept (PoC) for LedgerConnect, a new blockchain ecosystem where companies will be able to share applications and services.
Detailed in a statement on Monday, the pair's 'app store' will house solutions from fintechs, financial institutions and software companies on a single, secure DLT (distributed ledger technology) platform.
According to CLS, LedgerConnect will allow businesses to focus on core objectives rather than application development, enabling them to realise operational efficiencies and cost savings.
See also:
Nine financial heavyweights, including Barclays and Citi, are already involved in the project and have selected services via the platform from a host of different vendors. 
"LedgerConnect is part of CLS's strategy to explore how we can provide safe and robust solutions that create efficiencies and reduce risk for a diverse range of firms operating in the financial markets," said Alan Marquard, Chief Strategy and Development Officer, CLS. "We expect LedgerConnect to deliver enhanced efficiencies and economies of scale over single-purpose distributed ledger networks."
Marie Wieck, general manager, IBM Blockchain, added: "Together IBM and CLS have been early pioneers in advancing blockchain solutions for the financial services space. Building on the success of CLSNet and leveraging the strong relationship CLS has with the world's leading financial institutions, LedgerConnect is uniquely positioned as a blockchain marketplace for the financial services industry, which will accelerate innovation across the ecosystem with value added services for blockchain networks."
Operating on a private-permissioned network based on the IBM Blockchain Platform and Hyperledger Fabric technology, LedgerConnect will be designed for regulated and security-conscious enterprises and available across asset classes.
On completion of a successful PoC, generation of market demand, and receipt of all necessary regulatory approvals, CLS and IBM plan to make the platform widely available to the industry.