Comment: Cryptocurrency exchange crackdown - this is just the beginning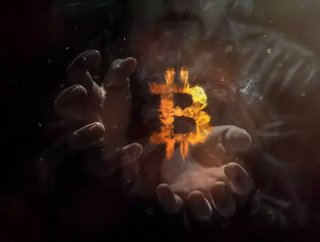 Regulators in different parts of the world have turned their attention to cryptocurrency exchanges. In Japan, the financial regulator, the Financial Ser...
Regulators in different parts of the world have turned their attention to cryptocurrency exchanges. In Japan, the financial regulator, the Financial Services Authority (FSA), recently suspended operations in two crypto exchanges for a 30-day period.
The agency also issued orders to five other digital exchanges, requiring them to improve their business operation systems. The five exchanges included CoinCheck, the cryptocurrency trading platform that lost up to $530mn to hackers earlier this year.
Similar Action
In the US, the Securities and Exchange Commission (SEC) released a warning indicating that currently, cryptocurrency trading platforms are not regulated in the country.  As such, the commission says there is a risk that exchanges could do anything with the funds they obtain from investors.
"More than 98% of the turnover of crypto assets occurs through centralized exchanges. This significantly speeds up and reduces the cost of conducting transactions, compared with decentralized exchanges. However, all the assets of centralized exchanges are controlled by their owners, which creates a vulnerability to the capital of traders due to risks of fraud and successful cyber attacks," notes Andrei Huseu, CEO of Wealthman.
While acknowledging the need for governments to regulate exchanges, many players in the cryptocurrency industry feel that crackdowns on cryptocurrency trading platforms by regulators are not coming to an end any time soon.
Andrew Stanford, Partner at AssetToken, says: "I feel we are going to continue to see more crackdowns on exchanges in other countries because we are in an arena that is unregulated and until some type of regulation is in place, regulators are going to have all eyes on them at all times. I think it is a good thing because it demonstrates that proper steps are being ensured to have a safe and sound ecosystem."
On his part, the CEO of Digits, Ben Way, feels the crackdown on cryptocurrency exchanges is likely to spread to other countries.
"I would expect to see more crackdowns on crypto exchanges in other countries. In a sense it's amazing what some of the lower tier exchanges got away with, not for being an exchange but misuse of funds etc, that's just inexcusable in any business. Part of me says buyer beware but another part thinks some rational low level discipline and regulation to the market will ultimately create a healthier market, we don't want crypto to become the next penny stocks," he  says.
Regulation Gaps
Though in the US the SEC has already advised exchanges to register with its office for purposes of protecting investors, there are concerns that currently the regulator has very little authority to oversee the crypto market. Even so, the recent statement released by the regulator on cryptocurrency exchanges could be an indication that it will soon crack down on exchanges that are running illegally.
Steve Kuh, founder and CEO of Group Project says, "We will see more government involvement with crypto exchanges, as they provide a huge opportunity for the government to collect tax revenue. Although this might seem counterintuitive for cryptos, I think it is good for the industry that exchanges are regulated. Ultimately, it will create stronger exchanges that can guard against thefts that seem to plague the coin exchanges and boost confidence for many investors who are on the fence. It should be regulated, insured even, and offer some assurances that no hack would cause loss of coin properties."
In December of last year, US regulator the Commodity Futures Trading Commission (CFTC) subpoenaed Bitfinex, one of the the largest virtual currency exchange in the world. There are indications that we will see more actions similar to this in the coming months. Looks like we can expect plenty more action and soon.
David Drake is an early-stage equity expert and the founder and chairman of LDJ Capital, a New York City-based family office, and The Soho Loft Media Group, a global financial-media company with divisions in corporate communications, publications and conferences. He is on the advisory board for many of the firms mentioned or quoted in this article.