Company Profile: Who Is Slack?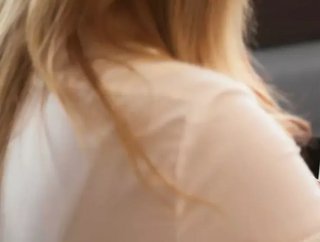 We take a look at one of Zoom's biggest rivals, Slack, and what it offers its consumers, below...
Business Overview:
Slack is a proprietary business communication platform developed by American software company Slack Technologies. Slack offers many IRC-style features, including persistent chat rooms (channels) organized by topic, private groups, and direct messaging. Slack began as an internal tool for Stewart Butterfield's company Tiny Speck during the development of Glitch, an online game. Slack launched in August 2013.
In March 2015, Slack announced it had been hacked over four days in February 2015, and that some data associated with user accounts had been compromised, including email addresses, usernames, hashed passwords, phone numbers, and Skype IDs. In response to the attacks, Slack added two-factor authentication to its service.
Why Slack?
Slack has your security at heart. They ensure that only the right people and approved devices can access your company's information in Slack with features such as single sign-on, domain claiming and support for enterprise mobility management. They also encrypt data at rest and data in transit for all of our customers. Slack further protects your data with tools such as Slack Enterprise Key Management (Slack EKM), audit logs and integrations with top data loss prevention (DLP) providers. Finally, they offer governance and risk-management capabilities flexible enough to meet your organisation's needs, no matter what they are. This includes global retention policies, custom terms of service and support for eDiscovery.
Slack for engineering:
Engineering teams use Slack to collaborate on projects and get them out the door. Channels and integrations remove friction between teams and functions, helping you go from kick-off to commit in less time. Discover disruptions and bugs faster by coordinating responses in real time. Connect your reporting tools to Slack to monitor issues as they come in, find resolutions to past bugs and assemble the right people to respond. Slack integrates automated tools into a single place, allowing you to spend less time on iterative, lower-value tasks and more time focusing on product development and design.
Slack and Vodafone:
Matt Beal, Vodafone's Director of Technology Strategy and Architecture, leads the teams responsible for laying the foundation for the company's large-scale transformation programmes, such as their recently launched 5G networks. Over the past 18 months, he has been focusing on the company's digital transformation, which includes reimagining the MyVodafone app to offer customers in all markets a richer and more unified experience.
To put the full capacity of the Vodafone Group behind this challenge, Beal and his team set out to revamp their developer and collaboration tools. "Many technology employees were gravitating naturally to Slack," Beal says. "So we followed our users to what has become one of our most important tools." 
The switch has gone beyond modernising how Vodafone's developer teams communicate: it allows global software teams to innovate in a scalable way. "The digital transformation is teaching us new things in terms of how we take learnings and capabilities from one market and bring them rapidly to the next," Beal says."
By using Slack to streamline these internal processes, Vodafone can tailor a more powerful experience for customers and "really retool our entire business to be more effective," Beal says. "It lets us give complete power and capability to the customer." As a fast-developing international company, Vodafone's technology department has an extensive, ever-evolving org chart. "There's a lot of flux and new joiners on a regular basis, so really understanding the team membership, what teams are available and working on what products is a huge task," says Paul Whyte, Head of Systems Engineering for Vodafone UK. To simplify things, Whyte introduced a custom search integration, where users can enter the slash command /team to pull up relevant team information. Another integration pulls up the teams responsible for a particular service, making it easier to quickly identify and reach the right person.
To monitor and escalate customer-facing events, Vodafone uses the PagerDuty integration. When an incident occurs in a production environment, the integration notifies the right team, down to the right individual, within milliseconds – and all within Slack. "That dramatically reduces the mean time to resolution because we're able to contact and alert the right person at exactly the right time," Beal says. Before Slack, it would have taken 15 to 20 minutes to find the root cause, "but we've reduced the mean time to resolution to under five minutes," Whyte says. "It's been phenomenally successful in a very short period of time."
Slack also offers Vodafone's senior managers visibility into new workflows. "We're able to give transparency to our business leaders and let them see how technology projects are going," Beal says. And that streamlined process ultimately results in a better product, faster. "Slack reduces the complexity to get your code from your machine into a production environment and ultimately in front of Vodafone customers," Whyte explains.
With Slack, Vodafone aims to empower its developer teams across the globe to adopt new ways of working. The ability to connect quickly, work cohesively and share knowledge widely has helped the company deliver new and improved service experiences to millions of customers worldwide.