Datel: How will emerging technologies impact the supply chain?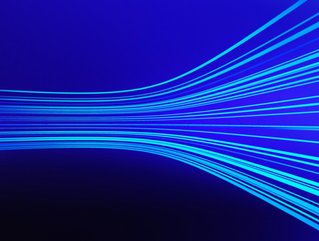 Tim Purcell, R&D Director at Datel, examines the possible impact of leading edge tech...
Tim Purcell, R&D Director at Datel, examines the possible impact of leading edge technologies on the global supply chain.
Supply chain technology has evolved at an incredible pace throughout the years and will only continue to evolve. Advancements in this space are revolutionising the way people work and are also helping to drive businesses forward and remain competitive. Over the next few years, we will see advancement in trends such as blockchain and AI advance and we will begin to see companies looking seriously at these technologies as they consider their digital transformation strategies. 
Blockchain
Managing today's supply chain can be extremely complex. Depending on the product, the supply chain can span multiple stages and geographical locations with a multitude of transactions and contracts that extend over months of time. Due to this complexity and the lack of transparency in supply chain management, we are going to see more interest in how blockchain can transform the supply chain and provide traceability and security, especially in food and discrete manufacturing. 
Blockchain has been predominantly associated with cryptocurrency and as such there has been a lot of scepticism as to how it might apply to SMEs – it's typically dismissed as a solution with no problem. But looking beyond the Bitcoin, blockchain has many applications and can be used for exchange of agreements and contracts, tracking of financial transactions and traceability of products. Since every transaction is recorded but not amendable, once recorded it is highly transparent and secure, meaning that all participants in the supply chain have complete visibility of those transactions that are relevant to them.  Take an aircraft engine component as an example – from manufacture of the component to the supply, fitting and servicing of this part, all actions can be recorded. This means that should there be an issue with an engine where the part was fitted, all activities related to this component and all other engines that contain similar components can be traced. Ultimately, blockchain can increase the efficiency of supply chains and positively impact everything from warehousing to delivery to payment, meaning businesses can react quickly to changes in their supply chain and drive growth.
IoT
The Internet of Things (IoT) has impacted many industries over the past few years, improving efficiency and productivity. In truth, IoT has been around for many years as businesses have integrated parts of their manufacturing and distribution systems into their finance system. As the sophistication of internet connected devices has increased exponentially, and the costs reduced, an increasing number of businesses are now seeing the benefits of integrating connected devices into their supply chain and maximising the value of the data that is now captured. 
Companies are implementing IoT technology to help them automate and connect processes, building self-sufficient systems and services. The technology will enable businesses to strive to achieve Amazon-like levels of service, delivering a huge amount of value to their businesses and their customers. IoT delivers a number of operational efficiencies including asset tracking to manage goods throughout the supply chain and the data generated allowing for forecasting for future manufacturing with the ability to build strong vendor relations and accurate inventories. It also allows businesses to form tighter connections with customers and market their products in new and better ways that target customer buying habits. Businesses also have the ability to get creative with supply chain transparency and can build a reputation of social responsibility by allowing customers to access where their product came from, who made it, and the conditions in which those workers lived. 
SEE ALSO: 
5G
Major 5G network deployments are expected in the UK by 2020, and a projected 4.1B IoT cellular connections will use 5G worldwide by 2024. As with the speed increases of 3G and then 4G, 5G will bring huge benefits and opportunities to businesses including an "always connected" workforce. By installing 5G-enabled IoT sensors on products, businesses can easily make a larger amount of data available to stakeholders in the supply chain, in real time. This data may include location, temperature or pressure and other information that can be crucial to properly managing products in the supply chain.  With 5G technologies, there is huge potential for businesses to ensure that all participants in the supply chain have all of the information that they need, when they need it. As we move from near time visibility to real time visibility, businesses can address evolving situations as they happen, and in some cases even before they happen.
Big Data & AI
As devices and systems get smarter, we are generating more data than ever before. The challenge with capturing so much data is how we interpret this information and use it to enrich our business processes. This is why many companies are adopting AI computing techniques to analyse the huge volumes of data in an efficient fashion to provide a sophisticated analysis, trigger a function or an event based on the results of the analysis, deliver requested information, and perform many other complex functions.
AI can revolutionise supply chain management by allowing greater contextual intelligence. This in turn provides the knowledge needed to reduce operational costs and inventory, and respond to clients quicker.  We can throw huge amounts of data at intelligence services and have analysis and predictions in seconds, such as cash flow analysis, customer and supplier financial viability, and stock throughput. It can also help to enhance productivity by combining powerful capabilities of three sophisticated technologies – supervised learning, unsupervised learning, and reinforcement learning such as the use of augmented reality in guiding and training warehouse staff in the most efficient way to identify and access stock. 
It will be interesting to see what other technology trends start to emerge in the coming years and how they will affect businesses' supply chains and the way they operate. It is a very exciting yet turbulent time for the market, but with blockchain, 5G, IoT and AI set to make a big impact within the supply chain industry, we look forward to seeing it thrive and continue to evolve.