Dell reveals top three investment areas for UK businesses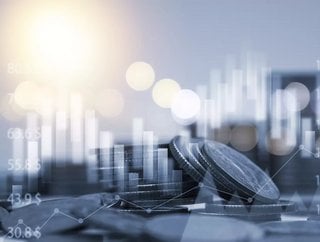 New research from Opinium, commissioned by Dell Technologies in the UK, suggests British businesses are prioritising IT investments
A UK study commissioned by Dell Technologies suggests that post-pandemic, businesses are focused on digital transformation projects and responding to cybersecurity threats. Opinium research found that 97% of the 2000 UK respondents in IT roles believe that the modernising of their IT systems is important to making sure their business remains competitive.
These recent findings build on the biennial Dell Technologies Digital Transformation Index, which assesses digital businesses around the globe, in which it was revealed that the majority (53%) of businesses have not come close to realising their digital transformation goals, consequently contributing to the rise in IT investment.
Top three investments
When asked to identify investment priorities over the next five years, respondents called out the following as top priorities:
Cybersecurity

Cloud infrastructure

5G 
The report revealed that these areas were also consistently second or third on respondents' list, with cybersecurity featuring in the top three for the most respondents overall.
Other investment priorities included artificial intelligence and edge, sitting at fourth and sixth in terms of overall investment priority. In teh event of a cyber attack, data loss (50%) and loss of company functionality (37%) are respondents' biggest concerns.
Eighty-five percent of respondents say their organisation is planning to increase its use of cloud infrastructure, with a third (33%) stating this will happen in the next year
Home and hybrid working is a theme of IT investment in 2021, with 16% investing most in collaboration tools, with remote connectivity infrastructure and remote workforce devices at 14%.
Cybercrime a major concern 
83% of respondents say their organisations have accelerated implementation and adoption of new cybersecurity measures and systems. Half (50%) think data loss is the biggest risk to their business from a cyber-attack, with nearly two in five (37%) saying they would be concerned about their business ceasing to function. Over a third (34%) worry about financial implications. 
The survey suggests that smaller businesses are less concerned about cyber-attacks, with 28% of business with 0 – 5 or 6 – 49 employees stating they aren't concerned about  cyber-attacks.
Dayne Turbitt, Senior Vice President and General Manager, Dell Technologies in the UK, stated that "British businesses continue to grapple with the two biggest existential threats they've faced in decades: the pandemic and cybercrime. It's not surprising that responding to both remain top priorities. However, if British businesses are to be competitive in the global digital economy investment in edge computing and artificial intelligence needs to start now." 
About Dell Technologies
Dell Technologies helps organisations and individuals build their digital future and transform how they work, live and play. The company provides customers with the industry's broadest and most innovative technology and services portfolio for the data era.