Ericsson: 5G will be fastest adopted mobile generation in hi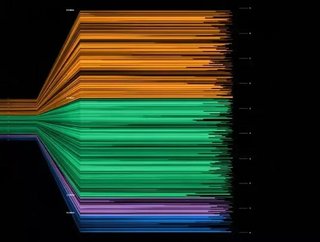 Ericsson Mobility Report says there will be more than half a billion 5G subscriptions by the end of 2021
Ericsson's June Mobility Report projects that nearly 600 million 5G subscriptions will be active by the end of 2021, making it the fastest adopted mobile generation in history.
The longer range forecast is for around 3.5 billion 5G subscriptions and 60 per cent 5G population coverage globally by the end of 2026.
China, the US, Korea, Japan and the GCC (Gulf states) will lead deployment, with Europe lagging behind. The latter got off to a slower start and has been mired in infrastructure battles over the provenance of hardware.
North East Asia is expected to lead 5G deployment with an estimated 1.4 billion subscriptions by 2026, while North America is expected to account for the highest 5G subscription penetration.
Key findings of the Ericsson Mobility Report, June 2021
5G remains on track to become the fastest adopted mobile generation in history with subscriptions increasing at a rate of about a million per day
China, North America and the Gulf Cooperation Council markets are leading the way on subscriber numbers, while Europe is off to a slow start
5G subscriptions with a 5G-capable device grew by 70 million during the first quarter of 2021 and are forecast to reach 580 million by the end of 2021
5G ready for 'advanced use cases'
Fredrik Jejdling, executive vice president and head of networks, Ericsson, said, "We are in the next phase of 5G, with accelerating roll-outs and coverage expansion in pioneer markets such as China, the USA and South Korea. Now is the time for advanced use cases to start materialising and deliver on the promise of 5G. Businesses and societies are also preparing for a post-pandemic world, with 5G-powered digitalization playing a critical role."
Photo credit: Ericsson