Ericsson launches 5G RAN slicing to power enterprise growth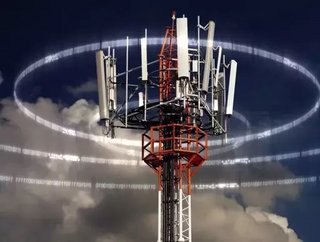 Ericsson has announced a new software enabling service providers to deliver customised 5G services to enterprise customers, guaranteeing performance...
Ericsson is launching 5G RAN slicing for enterprise and consumer customers to boost connectivity and business efficacy.
The 5G RAN slicing solution allows the management of independent allocation of radio access in order to provide "guaranteed performance".
Among the key use cases Ericsson has singled out for the technology are manufacturing, online gaming and public safety.
New revenue sources
A report made by Ericsson says: "5G RAN slicing will enable service providers to add greater degrees of flexibility and versatility to their 5G networks. By combining 5G and network slicing software, they will be ideally positioned to offer new ways of experiencing AR, VR and cloud gaming. With these new services, they can gain access to potential new revenue sources and smarter ways to support end customers. There are multiple areas of opportunity in this space, including Massive IoT and video on-demand services in 4K/8K and new formats. However, three use cases stand out for their enormous potential and scalability: online gaming; smart manufacturing; and public safety."
It goes on to say: "Ericsson 5G RAN Slicing provides exciting opportunities to monetize 5G investments with potential new revenue streams from the consumer and enterprise segments. A 2020 Ericsson report estimates a USD 712 billion addressable consumer market by 2030. The market for network slicing alone in the enterprise segment is projected at USD 300 billion by 2025. The ability to guarantee high-quality 5G services to consumers and enterprises is going to be a game changer, spurring 5G business growth."
Four key benefits of 5G RAN slicing
Multi-dimensional service differentiation
Unique handling of slice-aware QoS and dynamic radio resource partition for guaranteed SLA fulfillment
One millisecond level resource sharing
Dynamic radio resource sharing at one millisecond for best spectrum efficiency and network asset utilisation
Ericsson Radio System and Cloud RAN
Supported on Ericsson Radio System and Cloud RAN with 3GPP-compliant, multi- vendor environment for slicing features
Scalable, flexible architecture
Scalable and flexible architecture to support all use cases with full dynamic orchestration