European EV manufacturing to see Tesla led surge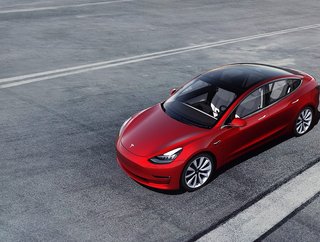 The wait to discover where Tesla's first European gigafactory will be located ended on 12 Novembe...
The wait to discover where Tesla's first European gigafactory will be located ended on 12 November, with CEO Elon Musk reportedly announcing at an awards ceremony in Berlin, Germany that the city would host the EV manufacturer's long-awaited facility.
Having been awarded a coveted Golden Steering Wheel award for the Tesla Model 3, recognised by Auto-Bild magazine as the year's best new midsize car, Musk said the factory would be situated near the new Berlin airport.
He later elaborated via Twitter that "GIGA BERLIN" will "build batteries, powertrains & vehicles, starting with Model Y". 
In a translation from German news outlet Bild, the Guardian quoted Musk as saying: "Some of the best cars in the world are made in Germany. Everyone knows that German engineering is outstanding, for sure, and that's part of the reason why we are locating our gigafactory Europe in Germany. We are also going to create an engineering and design centre in Berlin."
SEE ALSO:
Along with the company's first Asian gigafactory in Shanghai, China, it is expected that the increased proximity to factories will bring purchase costs down for consumers and therefore drive uptake. 
Tesla's Model 3 has enjoyed considerable success in the US, and was the overall bestselling luxury car in 2018, according to Statista. It is likely that Tesla will seek to produce the Model 3 in Germany as soon as possible so as to capitalise on its clear appeal to motorists.
In October 2018, the US's National Highway Traffic Safety Administration (NHTSA) reported that the Model 3 has the lowest probability of injury of any vehicle it has ever tested. "The agency's data shows that vehicle occupants are less likely to get seriously hurt in these types of crashes when in a Model 3 than in any other car," Tesla said in a blog post at the time.