Everything you need to know ahead of the GovTech Summit 2019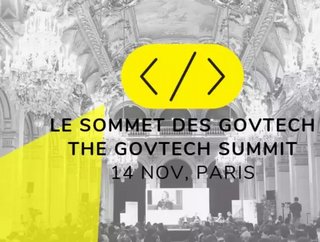 With the GovTech just under a week away, FinTech Magazine shares all the need-to-know info ahead of the summit Though the name may speak for itself, Go...
With the GovTech just under a week away, FinTech Magazine shares all the need-to-know info ahead of the summit 
Though the name may speak for itself, GovTech is the annual conference that welcomes delegates and governing bodies from all over the world to discuss the improvement of government functions through the leveraging of technology. 
This year the event will host discussions on a wealth of topics, including procurement, healthcare, 5G, Technology and the welfare state, the future of payments, and imaging digital services, to name a few. 
[Image: Palais Brongniart]
Location: Palais Brongniart, 16 Place de la Bourse, 75002 Paris, France
The line-up now includes:
Kersti Kaljulaid, President, Estonia

Ana Brnabić, Prime Minister, Serbia

Florence Parly, Minister for the Armed Forces, France

Cedric O, Digital Minister, France

Emmanuel Gregoire, First Deputy Mayor of Paris

Matt Hancock, Secretary of State for Health, UK

Oliver Dowden, Minister for the Cabinet Office, UK

Mircea Geoana, Deputy Secretary General, NATO

Travis Vanderzanden, Founder, Bird

Robin Klein, Founding Partner, LocalGlobe

Cyril Lage, CEO, Cap Collectif

Nicolas Colin, Founder, The Family
President of France, Emmanuel Macron, who is supporting this year's event, said:  "There has never been a better time to make public services more affordable and accessible, using new technology solutions. The GovTech Summit is a unique chance for public officials, intellectuals, tech innovators and investors to meet, share and discuss the future of government and democracy. I look forward to welcoming everyone to Paris."
 
In the latest pack release from Founders Daniel Korski & Alexander de Carvalho, Chairman & Vice- Chairman of the GovTech Summit, they reflect on 2018's event and the plans for 2019: "Last year, we were delighted to be joined by key figures like Prime Minister of Canada Justin Trudeau, as well as over 1500 entrepreneurs, investors, technologists and public servants. It was an amazing event. 
[image: Prime Minister of Canada Justin Trudeau]
"The GovTech Summit this year will be even better. We will grow the GovTech ecosystem further, bringing more members into our community of innovators. The debate about how to responsibly bring new technology into government has never been more urgent. Europeans have a proud tradition of world leading public services - of investing time and resources into welfare, public health and city administration. 
"As technology transforms all industries, it will also transform the public sector. We must ensure that this transformation not only maintains our services and the values that underpin them, but that the services are equitable, personalised, cheaper, responsive as well as responsibly delivered. To do this, Europe must take the lead on GovTech globally."
The After Event
There will be an evening reception at The British Embassy 39, rue du Faubourg Saint-Honoré Paris.
[images: GovTech]
For more information on all topics for FinTech, please take a look at the latest edition of FinTech magazine.