Ford partners with what3words in the implementation of a world-class mapping system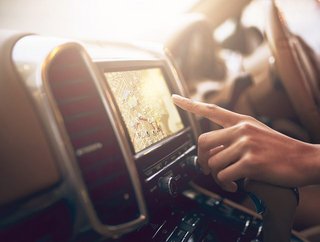 Ford has announced that it is now set to adopt what3words to enhance its mapping systems across its vehicles.
Ford has announced that it is now set to adopt what3words to enhance its mapping systems across its vehicles.
Following the decision by competitor, Mercedes, the technology will enable drivers to input destinations via voice with minimal error, and journey towards a particular destination without a specific address attached.
Available across Europe, the US and Mexico, the geocoding technology will see users connect to the what3words app and access Bluetooth to connect to the SYNC 3 infotainment system. Here, users will input an address via traditional text or voice, where the technology will then deliver precise navigational capabilities – 3-by-3 metre squares to be specific.
Since the company's inception in 2013, it has created shockwaves by dicing the planet into 57trn 3-by-3 metre squares, providing a unique three-word address for each particular area – perfect to find particular areas off the beaten track, leading to partnerships with TomTom and Lonely Planet.
SEE ALSO:
"From commercial vehicle drivers working from a mobile office to those driving for leisure on-the-go connectivity is now more important than ever. With the addition of what3words to the AppLink and wider SmartDeviceLink ecosystem, Ford is providing an important new tool to help get the job done, enabling drivers to navigate to their destinations – wherever they may be – quickly, confidently and accurately," Don Butler, Ford Executive Director, Connected Vehicle Platform and Product, has stated.
"Our partnership with Ford cuts through common driver frustrations, for the first time offering precise navigation by voice to accurate addresses. We are on a mission to help everyone talk about everywhere and we are very excited to be able to bring our technology to the Ford community," commented Chris Sheldrick, CEO and co-founder of what3words.
Available in more than 20 languages, the company has received significant investment from the automotive and logistics sector. Daimler, Mercedes, and SAIC have all had financial involvement in the growth of the business, where a plethora of third-party platforms can fully boost its digital presence.