Freshworks joins Technology, AI & Cyber Live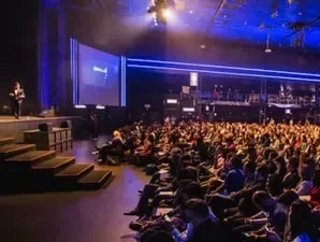 Freshworks, provider of modern SaaS solutions and Gartner 'Visionary' joins Technology, AI & Cyber Live event
Freshworks is one of the top 100 private cloud companies listed today and recognised by Gartner's 2021 Magic Quadrant for its cloud-based omnichannel customer service platform, Freshdesk. It's the company's sixth consecutive year on the quadrant and second time as its only Visionary.
Headquartered in San Mateo, California, Freshworks has a dedicated team operating from 13 global locations, across 120 countries, to serve more than 50,000 customers which include Bridgestone, Chargebee, DeliveryHero, ITV, Klarna, Multichoice, OfficeMax, TaylorMade and Vice Media.
Cloud Top 100 requirement criteria
The Cloud 100 reviews submissions from hundreds of cloud startups and private companies each year. The Cloud 100 evaluation process involved ranking companies across four factors: market leadership (35%), estimated valuation (30%), operating metrics (20%), and people & culture (15%). For market leadership, the Cloud 100 enlists the help of a judging panel of 34 public cloud company CEOs who assist in evaluating and ranking their private company peers.
Girish Mathrubootham, chief executive and founder of Freshworks, said: "Rising through the ranks of the Cloud 100 five years in a row is an honour and we believe it illustrates how well our vision resonates with customers. This market recognition reflects our focus on delivering modern and intuitive products designed for the user, thus empowering businesses to delight their customers and employees."
At the end of August it announced that it publicly filed a registration statement on Form S-1 with the U.S. Securities and Exchange Commission relating to a proposed initial public offering of its Class A common stock. Freshworks intends to list its Class A common stock on the Nasdaq Global Select Market under the ticker symbol "FRSH".
To register and attend the event, visit the link below:
https://technologymagazine.com/live/technology-ai-and-cyber-live-0