Graphic design platform startup Canva hits $15bn valuation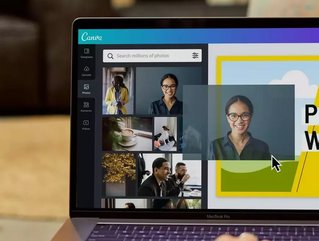 Canva has become Australia's most valuable startup tech unicorn thanks to its latest $71mn funding round...
Sydney, Australia-based design platform Canva has become one of the world's most valuable startups thanks to a new funding round
The company focuses on design solutions in an enterprise setting, with its flagship workplace product Canva Presentations enabling the collaborative construction of visual communications aids.
Since its 2012 foundation, the company has raised over $300mn across 15 funding rounds, and claims its technology is employed by 85% of the Fortune 500. Its latest funding round, announced today, was worth $71mn, and involved Dragoneer Investment Group and T. Rowe Price Global Technology Fund alongside existing backers.
Canva Australia's most valuable tech unicorn
The new valuation places it among the world's highest valued startups, sharing the rarefied air with the likes of Klarna, Stripe, and runaway leader ByteDance, owner of social media sensation TikTok. It also further cements Canva's position as Australia's most valuable Unicorn (a tech startup worth over $1bn).
"Canva's growth is a testament to the company's deep insight into the creative and communication needs of an ever-evolving workplace and its outstanding execution in delivering tools that help teams collaborate and present more effectively," said Christian Jensen, Partner at Dragoneer.
"It's incredible to see what this nimble and passionate company from Sydney's emerging tech hub has been able to achieve in such a short period of time."
The continuing digital transformation of the workplace
The company achieved a record year, with revenues totalling $500mn - a figure the company partly attributed to the impact of the COVID-19 pandemic. "Now more than ever, teams and workplaces around the world need scalable, collaborative and easy-to-use visual communication products to empower them to achieve their goals," Canva co-founder and CEO, Melanie Perkins. "Presentations gives workplaces of all sizes a unique, flexible collaboration product that makes work feel like play. I'm incredibly proud of our rapidly growing global team as we work together to empower the world to design."
(Image: Canva)