How APIs are enabling smart city payment solutions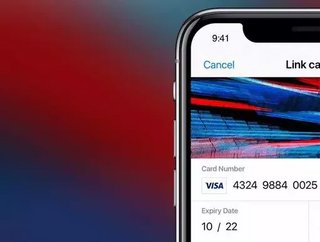 As part of an exploration of the smart city possibilities enabled by evolving payment solutions, we hear from Dev Subrata, CEO of payment API startup Fi...
As the world and its cities become smarter, payment solutions are having to match the pace of change. The ongoing COVID-19 pandemic is only accelerating pre-existing trends in this space, from the proliferation of contactless payments to the sharp rise in ecommerce.
At the cutting edge of payments innovation is London-based startup Fidel, which provides an API for businesses to link payment cards to their applications. Having raised an $18mn funding round last year, we spoke to the company's CEO and cofounder Dev Subrata about trends in the industry and the necessity of payment innovation in the smart cities of tomorrow.
The company was initially formed to overcome the challenge of capturing data about customer purchases without adding friction or extra steps to their journey. At the time of the company's founding, however, that proved difficult. "Back in 2013 we thought: 'well, everybody's got smartphones in their pocket - if everybody's connected online, we should be able to do the same in the real world.' But it wasn't as simple as that," Subrata laughs. "We tried with QR codes, with Bluetooth beacons, with wifi sensors and POS integrations, but it all required an extra step."
The solution turned out to be focusing on the specific instant of payment. "When you're tapping your card or swiping your card, that transaction information is flowing through somewhere. How can we capture that? That was what we set out to solve." That ambition placed it of a kind with other innovators enabling new digital finance products by changing the payment experience; the likes of Plaid and Tink, for instance.
That level of access was impossible. however, without the collaboration of the merchant acquirers, something which Subrata at first thought unlikely. "Visa turned us down at first, but through some weird turn of events, we got through to one person at Mastercard who thought it was a really cool idea. So we started working with them and one thing led to another. Once we had Mastercard, then Visa was interested and then American Express."
Subrata, however, points out that in many ways, this bureaucratic work was easier than the technical work to follow. "We thought the tech would be the easy part, but that was not the case. We were working with legacy systems that had been built 30 years ago with very different protocols, a very different architecture. Plugging into that needed specialist skills, specialist knowledge, and if you wanted your app to communicate with this infrastructure, you had to build a layer on top and in between with the right communication protocols."
Fidel soon realised the value of the work it had done on these legacy systems was so great that it warranted pivoting the company's aims. "At some point along the way, we thought to ourselves: hang on, we've now built a communication layer on top of Visa, MasterCard, and Amex. If we open this up to the wider ecosystem, we have solved the much bigger problem of data access. If we marketed this, other companies like us out there won't have to go through all the pain that we had to connect to a data source."
So what are the possibilities that this approach enables for Fidel's customers? "You connect very fast," says Subrata. "That's probably the biggest value driver. Second, you don't need to worry about payment card industry compliance because you can just use our UI to capture cards securely, never interacting with sensitive data such as the card number. It's also cheaper. It's a pay as you use model - you don't have to sign these scary contracts. The goal of the API is to remove the barriers to entry and make it really easy for others to connect to the data and build cool apps and products on top of it."
Fidel's solution at first seems to compete with Open Banking and PSD2 standards, but Subrata is clear that they serve different purposes by virtue of the fact that Fidel builds on card networks rather than bank accounts. Unlike Open Banking, Fidel's API also allows for real-time access to detailed data. "We're picking up data points that you don't typically see under bank statements. So things like the timestamp or merchant ID, the coordinates of the transaction, whether it was via Google or Apple Pay and so on." That granularity is useful for the use cases employed by Fidel's customers, for instance with loyalty applications identifying in real-time when a customer is spending in a store and notifying them of how many points they have received.
Fidel, then, took a previously opaque and arcane system and made it far easier for companies to access and innovate with. It's an ambition that meshes with the guiding principles behind making cities smart, and one of the principle ways through which we interact with the cities of tomorrow will necessarily be through payment solutions.
It's an area that Subatra believes is ripe for disruption by APIs such as Fidel's. "The smart cities of the future will be enabled by API, and in particular multiple APIs working together. Your fridge, for instance, might know when your milk is running out. That could alert another system which in turn could be connected into a payment API that has access to your card. That could then place an order for delivery, and you'd have your milk refilled without having to do anything. Or you might be driving your electric car to be charged and once done you can just drive off, with them easily knowing which car it was, how much electricity it used, and how much it cost."
Subatra sees the interconnectedness of tomorrow's systems as necessitating APIs which are able to smooth the communication of different devices. Expect APIs to bring a new level of connectivity to the established and outdated modes we take for granted.