How Zoom is winning the video war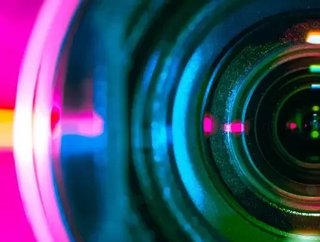 Big tech does video calling, so why was it caught short when the world needed to work from home? And can it catch up with Zoom...
Zoom has announced it expects sales to rise 40 per cent in 2021. That's not quite the stratospheric growth it experienced as Covid-19 hit in 2020, but it's a strong indication that companies and individuals think the new normal is going to include a lot of video calling, and that – for many – the choice of a video partner is Zoom.
How did Zoom steal a march on competitors?
As with all history, being in the right place at the right time is all important. Zoom had a strong video product and could put all its focus into that core offering. Other video platforms were available but were part of larger ecosystems. Companies, meanwhile, had started to look at 'best of breed' solutions being more effective than large monolithic systems that did everything, but not everything well.
Who was the competition?
For businesses, the prime ready solutions were Cisco's Webex and Microsoft Teams (which has video capabilities baked in). Google's Meet was almost ready to go, and Google made sure it hurried it out the door when it saw what was going on. But Zoom was more agile than the enterprise models and by the time Google had its product finalised, Zoom had already become the go-to verb for video calling. To Google was still to look something up in a search engine.
But nearly a year on, surely big tech has caught up?
It hardly matters. Zoom focused on its single product, and took advantage of a massive amount of incidental advertising (on the news, around the office etc) to establish itself as the default video calling application. People were using Zoom for work and play, and it was totally free unless you wanted your call to last more than 40 minutes. If there was any doubt that consumers were taking privacy seriously, Houseparty (a video chat aimed at social users) sank from view after a few headlines questioning its security. And an undercurrent of suspicion about Google's activities might have been a factor in its inability to topple Zoom from prosumer dominance.
So it's Zoom forever?
Doubtfully. Most likely Zoom will either be bought, eclipsed or both. With hybrid working emerging as a general feature of future office work and a dependence on video calling becoming a likelihood, everyone will want to be able to video calling. Social networks and productivity suites might have the slimmest odds but don't rule out a cross-platform solution, similar to calling network to network on a mobile phone.