Nexthink: IT evolution is needed with DEX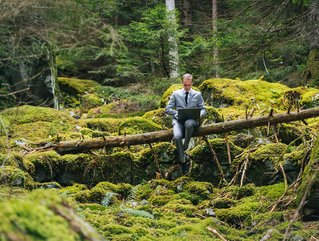 Chief Strategy Officer Yassine Zaied tells Technology Magazine about the criticality of Digital Employee Experience
Due to the Omicron variant, return-to-office plans are stuck in a sort of limbo. Many organisations are downsizing office spaces and putting a lot of investment behind work from anywhere schemes. According to a recent study done in 25 countries by OECD, both employees and managers found working from home during the pandemic was positive for performance and well-being.
This ongoing scenario of new variants and changes to the return to work or work-from-home guidance has caused a permanent shift in the hybrid working model, which as a result, has also brought to the forefront employee experience issues, burnout, and poor workforce retention.
As part of this awakening, Yassine Zaied, Chief Strategy Officer at Digital Employee Experience (DEX) experts Nexthink, claims the role IT plays in either assisting or hindering employee experience has been further highlighted, as digital environments have become the primary connective thread for enterprises.
Zaied insists that much of an organisation's success depends on its ability to attract and retain talented workers. Though many factors can influence employee experience and retention, like salary, work culture, or autonomy, more evidence is being seen around how digital experience plays a crucial role.
He argues that Digital Employee Experience (DEX) has now become a key factor in workforce satisfaction and productivity. DEX impacts everything— from productivity, customer satisfaction, and retention. Today's organisations need to ensure they have real visibility into their employee computing problems and can proactively resolve those issues at scale.
The awareness gap around DEX
For many organisations, DEX is a new chapter that they have only begun to completely comprehend.
"While IT leaders agree that DEX will continue to be extremely important in the future, they are currently dependent on having dedicated staff available for optimising one's digital environment. However, employees seem to be less aware that these resources even exist," says Zaied.
According to a Nexthink survey, when asked who within an organisation employees go to for digital support and innovations, only 32% of them selected a dedicated IT experience team or contact.
Zaied said: "Another concern is, while organisations are investing in DEX, many employees aren't clear on who is responsible for it: only 30% of employees believe that IT is involved in creating a better DEX, compared to 64% of ITDMs who know it is their team's responsibility. This leads to major difficulties such as digital self-sabotage."
Digital sabotage with unreliable service and equipment
According to the recent report from Nexthink, 'Digital Sabotage & The Great Resignation', unreliable IT service and equipment was the third most influential factor for employee turnover or burnout, behind poor salary and unhealthy work culture. Seventy-seven percent of HR employees believe that the quality of the digital workplace influences an employee's willingness to recommend their company to anyone.
"Many times, employees don't realise that they are often the source of their own digital frustrations. They unintentionally sabotage their own productivity by trying to fix IT problems on their own. Not self-reporting certain activities like saving personal files to work devices, ignoring security messages on screens and using personal public cloud storage for work documents often lead to such "self-sabotaging behaviours," says Zaied.
However, employees need to focus on their jobs rather than spend time investigating a bad connection, he adds.
"If IT leaders want their employees to improve their user habits, they need to offer proactive tips and reminders. They need to show them what an ideal user experience would look like. Figuring out these problems, both now and in the future, will require IT teams to take responsibility for their organisation's DEX," said Zaied.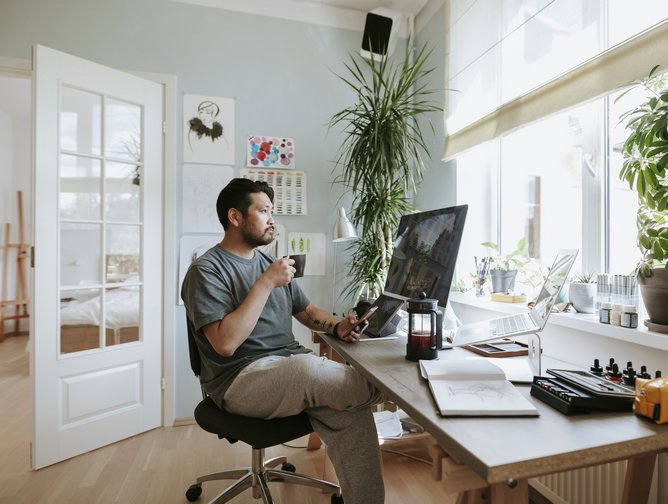 The 'New Normal' here to stay
Zaied believes that remote working has completely changed the way an organisation functions. New approaches are being adopted in every aspect to increase efficiency and this 'new normal' way of working is here to stay, he believes.
"Organisations must see how important it is to understand the implications for talent retention if businesses don't prioritise the employee's digital, remote working experience. The focus must be on what are the major concerns that go unheard of and how they affect an employee's mental well-being and performance", said Zaied.
In this new model of hybrid and remote working IT teams need to address these challenges to make the transition smoother for employees. Zaied says some of the best practices that can be adopted are:
IT teams should understand what their current technology environment really looks like from the perspective of employees. They must recognise their users' sources of dissatisfaction and satisfaction to provide relevant solutions
Sharing DEX responsibilities amongst the entire IT department. Multiple groups across end-user computing, applications, user experience (UX), and the help desk can impact DEX, but none can be solely accountable as it is a broad and deep concept that cannot be dealt with by a single section
Organisations must include more employees in the decision-making process. Including users early on can help spread awareness that your organisation is taking the digital experience seriously
There is no standardised solution for any organisation, it is important to have a proactive, personalised IT approach to achieve seamless IT in the digital workplace.
The way forward is people-centric
According to Zaied, while the pandemic has opened the world to a hybrid and remote working environment that many celebrate, the challenges for businesses are numerous: "IT plays a key part in providing solutions and it's role today is extremely crucial in reducing employee burnout and fatigue. They must adopt a legitimate, constant people-centric approach to their solutions and become the architects of flow that will enhance employees' digital experience," he said.