Instacart: The same day delivery grocery service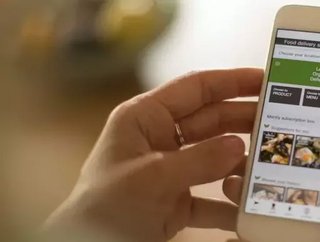 As the COVID-19 pandemic still rages on, people are urged to stay home and Instacart can help with this...
 Instacart is an American company that specialises in grocery delivery and pick-up services in the United States and Canada, heading up its operations in San Francisco. The company offers its services through a website and mobile and has formed a strong alliance with over 350 retailers that operate more than 25,000 grocery stores which include the household names such as; Aldi, CVS and Target Corporation.
When a customer places an order, it is fulfilled and delivered by one of the company's personal shoppers, they pick, pack, and deliver the order within the customer's specified time frame which can vary from one hour to five days later. 
Serial entrepreneur, Apoorva Mehta, founded the company in 2012 after leaving his job at logistics giant Amazon. Whilst the platform was successful, to begin with, the COVID-19 pandemic has brought it to the forefront of the market as consumer needs have shifted and stay at home orders have been enforced nationwide. 
The platform sells thousands of your favourite products with exclusive discounts cropping up all the time, saving you money and time. The company ensures that you receive your much needed products as soon as possible, therefore it offers a same day delivery in cities such as Miami, Chicago, New York and Los Angeles. 
The COVID-19 pandemic has boosted the company's business with it needing to add 300,000 employees to meet the increasing demand. Whilst this increased demand and income for the company is very positive, they are taking extra precautions to ensure the health and safety of all customers. Employees have been instructed to wear face masks at any stage where they come into contact with a customer and they are asking that customers do the same. The company also continues to sell health and safety kits containing items such as hand sanitisers and a multi layer face mask.
Not only is the company committed to looking after its customers but it is also committed to the welfare of its employees. The company will pay any full time or part time employee for the 14 day isolation period if they are diagnosed with COVID-19, this sick pay will be available until the end of the pandemic.