IT finance: the OPEX swing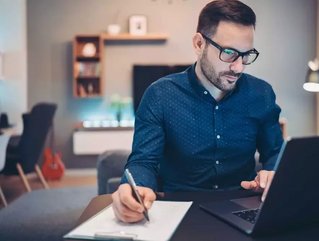 The unstoppable march of Anything-as-a-Service (XaaS) means balance sheets are shifting from CAPEX to OPEX. Technology looks at the pros and cons...
IT finance has had a shake as platforms move to the Anything-as-a-Service (XaaS) model. Previously, implementations came with enormous costs that were budgeted as one-off expenses, amortised over the expected life of a platform. The move to XaaS has meant customers are able to budget year-on-year costs, while providers take a budget hit in their first year balance sheets.
Simon Everidge, interim managing director at Rigby Capital UK, estimates the swing from CAPEX to OPEX to be at least 10 per cent. He attributes this to the rise in the XaaS economy. "The subscription model is becoming the preferred means of funding IT investment. Resellers and their customers want to be able to keep pace with technology investments in a more flexible, cost-efficient and transparent way, ensuring optimal ROI for their businesses.
"Combine this shift with the current challenging economy and market conditions and it is easy to see why resellers and their customers are facing uncertain times when it comes to funding investments in technology solutions."
Everidge maintains it is a win-win for providers and customers, but even if it wasn't there is plenty of innovation in bundle pricing to mitigate fallouts. And he thinks it might continue to drive the trend towards multi-vendor models in future.
"It's transformational because organisations don't require a big cash outlay that commits them long-term to one technology solution. They can keep their options open and be ready to react with agility to the constantly changing business and technology environment."
Even if not everyone agrees the shift towards an OPEX model is good from a customer standpoint, there are benefits that can offset the long-term cost hike.
Peter Bracey from Bracey's Accountants says the OPEX benefits outweigh the CAPEX model on a number of fronts. "The budget maintenance would come off the back of the cloud savings which a company can achieve. Fewer internal maintenance costs, lower physical costs (eg in maintaining server rooms), a guaranteed budget – business managers know exactly what they are going to spend rather than have unexpected CAPEX requirements pop up."
In a peri-COVID world (and, indeed, in a post-COVID world), the opportunity to reduce square footage and empower employees working from home are, Bracey says, additional benefits. "At a broader level, the move to Cloud-based IT systems and services has unlocked remote working capabilities, which themselves will provoke a huge societal change in where we work and how we access skills and talent," he explains. "No longer being constrained by geography means better access to key or specialist skills, while also not being bound by local (urban) salary bands for more generalist skill sets.
"The knock-on effect of the move to an OPEX model for IT budget maintenance through cloud-based services is better, more predictable spend, and a greater ability to plan ahead for strategic investment in IT services, such as data security."
Ryan Donovan, professional services team lead at SoftwareONE, believes the pandemic has further driven the switch to XaaS. The danger, he says, is that the financial transformation, left unchecked, may spiral out of control. His solution is to treat IT finance as you would IT projects, and establish a FinOps approach.
"Organisations will have to reconsider budgets in the long term to evaluate OPEXspend. This will include putting in place the right budgetary controls to avoid overspending and unchecked consumption," he says.
"A positive takeaway from a long-term perspective is that organisations are now in a position to take a more structured approach to cloud financial management, to assess cloud spend, identify areas of improvement, and make an action plan detailing where savings can be made – a practice known as FinOps. Though this has been a period of upheaval, it has accelerated digital transformation and will help companies mature, by enabling IT teams to become services organisations in their own right, who are focused on adding value to the business with cloud technology."
Pros and cons of XaaS
Pros
Scalable at will, anytime
Usable immediately, few setup
Usually, quicker precise service
You can write off as expenses directly
Use on every device
Cons
Cloud is never to be trusted
Renting is way more expensive
Scaling high is very expensive
Internet and conglomerate dependency
XaaS is mostly closed source
Mostly poor AI answers, lack of service
Source: Peter Stieglbauer, CEO of PolyDynamic
Ray Nangle, director of managed services for Exclusive Networks Ireland, agrees that the pros broadly outweigh the cons, citing flexibility, ability to scale, a lower barrier to entry and increased customer choice. But that doesn't mean customers shouldn't think carefully about where unexpected knock-on costs may appear in the business.
"The concerns for customers really will be around the ability to align service capability around the complexity of the new digital world," he says. "Customers having the choice to adopt and adapt new services will put pressure on resources and skills, companies will need to learn how and when to work with third party services partners to achieve success in innovations and adoption of new technology.
"The trend is not only going to continue but is going to accelerate, one just needs to look at the trends happening within the tech industry, SaaS providers (Salesforce, Marketo), cloud players (Azure, AWS, Google etc) are all growing at an exponential rate. Traditional tech companies in our industry (Cisco, Dell, IBM etc) all are moving to subscription-as-a-service-first model.
"The future will see acceleration to market place ecosystems, not just offering products but also aligning service capabilities, marketplaces platforms will simplify and offer more choice."
Not everyone agrees that the future is all XaaS. While recognising that undoubtedly both hardware and software approaches have migrated to cloud platforms, Peter Stieglbauer, CEO of PolyDynamic, argues that, like other trends in tech, this too shall pass.
"The cloud trend will have its peak soon," he predicts. "The shift is inevitable. Ask yourself, do you really want all your personal data like health, wealth and personal connections mandatory in the cloud, and worst case, leaked due to lack of security? The information will be on the net forever. XaaS for everything? How much do you trust a nameless person on the internet? In my opinion, he who sets his strategy only in the cloud nowadays is already from yesterday. The future will be in security by open source (hybrid cloud), blockchain, decentralised encrypted storage, digital currencies and edge computing. Also, smart and secure iterations. The cloud will be a relic soon again, like mainframes became. Proof are actual technologies like miniaturisation in form of smartphones, rise of the cryptocurrencies and 5G, soon 6G. Your home with a powerful edge node will be your castle again. Thankfully.