KPMG ranks top fintech startups across the world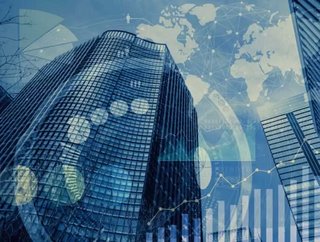 The auditing company, KPMG, has released a its pick of the 100 most innovative fintech startups across the world. The firm's fifth annual Fintech100...
The auditing company, KPMG, has released a its pick of the 100 most innovative fintech startups across the world.
The firm's fifth annual Fintech100 list targets firms "creating products and services at the juncture of technology and financial services who are seeking to disrupt the existing processes and products that dominate the marketplace".
KPMG accounted for average annual capital raised as well as sectoral and geographical diversity when selecting the startups, which span across 36 nations.
Here are the top 10:
10. Lufax
The China-based lending and wealth management platform was founded in 2011. The firm, which was established by Ping An Group, targets consumer lending. Last year Lufax entered Singaore's market.
9. Atom Bank
The company is described as "the UK's first bank designed specifically for digital". The startup was founded in 2014, and has since introduced its Digital Mortages by Atom, Business Lending for SMEs, and four Fixed Saver accounts.
8. Robinhood
The US-based fee stock trading app that launched in 2013, Robinhood, offers its customers ETFs, options, and cryptocurrency trading.
7. Nubank
Nubank is available in Brazil and was established five years ago. The startup has developed an app for mobiles phones that controls a platinum Mastercard credit card. The firm does not charge fees for card usage, which can be used across 30mn channels.
6. Oscar Health
The US' Oscar aims to transform the nation's healthcare system through big data and machine learning. The five-year-old firm works on making preventative health care management and claims processing more transparent.
5. SoFi
The online finance startup offers student loan refinancing, mortgages, and personal loans in an unconventional approach. The US company, which was founded in 2011, considers customer's account merit, employment records in an attempt to create a holistic approach to lending.
4. Du Xiaoman Financial
Du Xiaoman Financial was introduced to China three years ago. The company, which separated from parent firm Baidu earlier this year, "gives full play to Baidu's AI advantages and technical strength in the era of intelligent finance, and works with financial institution partners to provide more reliable financial services to more people."
3. Grab
Singapore's Grab is an offline-to-online mobile platform founded in 2012. The app provides essential services to commuters in the region. The startup launched GrabPay in 2016 to manage payments from ride-hailing.
2. JD Finance
The Chinese-base digital technology company works in online and offline all-scenario services, focusing on three key AI, cloud computing, blockchain, and IoT.
1. Ant Financial
Ant Financial is the oldest startup in the top 10 list, having been founded in 2004. The Chinese firm "is dedicated to using technology to bring the world equal opportunities." The company uses blockchain, AI, and IoT to serve the unbanked and underba