Major Tech Companies Invest in Orange Marine Telecoms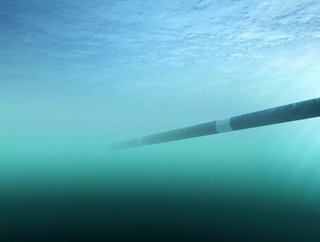 Orange Marine, a specialist in submarine telecommunications, engineers the installation of cables for connectivity around the world
It is easy to take for granted the accessibility of the internet. Providing a consistent service to users across the globe requires a significant level of infrastructure to be built for telecommunications services. 
Orange Marine, a specialist company in the submarine telecommunications space, provides vital engineering solutions for regional and intercontinental network links, as well as the maintenance of existing submarine cables. Thousands of miles of cable are already in use, and many more are yet to be installed. 
Connecting Regions and Continents
Submarine cables, both new and current installations, provide the majority of the world's internet connectivity. 98% of internet connections are carried through the world's oceans, which requires a significant amount of cable to do so. Ireland and the UK are connected by some 131km of cables, while others stretch further - the Asian-America Gateway cable stretches for 20,000km. 
This certainly tests the limits of armoured cable manufacturing and installation. According to the Managing Director of SubCom manufacturing operations, "the entire cable systems need to be manufactured and tested as a complete system." The process of getting cables loaded onto ships can take up to two weeks, due to the required testing which is carried out beforehand. Orange Marine has six cable ships and the René Descartes, a vessel which is capable of holding up to 6,000km of cables.
Technology Giants Invest in Telecommunications 
The major technology companies are moving into the telecommunication space. The likes of Google, Facebook, Amazon and Microsoft are investing large amounts of money into undersea cable. In total, these major organisations have invested over US$1.5bn into these projects over the last five years, as demand increases for more bandwidth among market leaders as they expand their cloud computing services. Google's investment in the cables will help maintain its reliable service and expand to less connected areas. 
Google is investing into cables for their own international connectivity: 
The Curie cable connects the US and Chile. 

The Dunant Cable, installed in partnership with SubCom, connects the US to Orange Marine's Saint-Hilaire-de-Riez landing station in France.

The Equiano cable is a new cable installation that runs from Portugal to South Africa, via the west coast. 

The Grace Hopper cable, also undergoing installation, runs between the US, UK and Spain.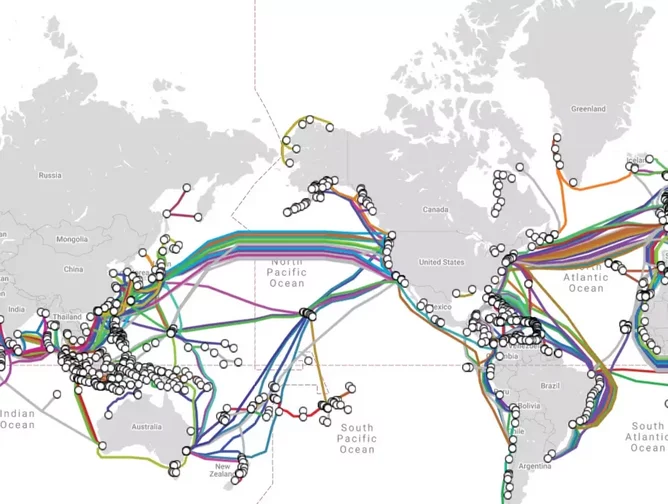 The Future of Connectivity
Will the large technology companies eventually take over undersea connections?
As larger tech companies move into telecommunications and become the primary users of undersea cable connections, they will not be the 'owners' of these services. For example, Google will share some of the capacity from its private cable with existing telecom companies. According to Alan Mauldin, Research Director at TeleGeography, "There are multiple users on it, not just one party. All these parties use the same infrastructure."
When it comes to providing internet connectivity to remote areas, satellites have been discussed for many years among providers and tech companies to act as an alternative to undersea cables. OneWeb, a London-based satellite company continues to launch satellites, while SpaceX invests significant amounts into its Starlink Project.
Both methods of connectivity have different attributes for application. Satellites are better used for less accessible areas for cable companies, but submarine cables will do all of the 'heavy lifting' for large data centres. However, cables are relatively more exposed to risk compared to satellites.