Man and machine: how the bionic worker can increase supply chain efficiency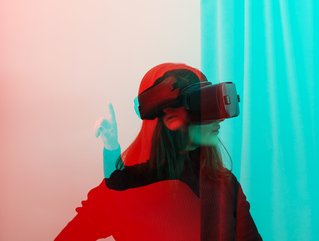 The combination of a shortage in warehouse space and the increasing demand for goods ordered online has the potential to cause havo...
The combination of a shortage in warehouse space and the increasing demand for goods ordered online has the potential to cause havoc in the supply chain industry. Companies are expected to innovate faster in the areas of productivity and efficiency in order to meet the rising demands placed on them by retailers and consumers alike, and bionic technology, that works in collaboration with warehouse employees, can help businesses to achieve this. 
Man and machine  
Mobile wearable devices have been the foundation of the warehouse for many years, but they now have much more scope to automate simple or mundane tasks. Devices have been upgraded from ruggedised, green screen devices into sleek, user-friendly tablets that hold much more resemblance to the consumer devices we are all familiar with. With these aesthetic updates also comes software upgrades that allow them to offer many more capabilities, such as voice and vision-enabled picking. The new capabilities that wearable devices are beginning to offer are designed to integrate into an employee's work as seamlessly as possible to make them more efficient without becoming a hindrance. Wearable, bionic technology can be so effective in increasing productivity that MHI has predicted that over 70% of warehouses will have implemented wearable technology by 2025.
The advantages that bionic technology can bring are hugely valuable when consumer expectations are as demanding as they have ever been. Consumers expect every order to be delivered on time and correct, first time, every time. Implementing technology into their work, instead of using paper-based picking systems or manual computer searches, can enable pickers to be much more accurate and minimise mistakes, therefore saving the time it would take to notice and rectify any issues. Minimising the risk of errors and removing time-intensive admin tasks, such as inputting order data, can also ensure workers are picking the maximum number of orders possible in a day and therefore speed up the entire fulfilment process. 
SEE ALSO: 
Solving the problem of space
Supply chains are being forced to deal with ever-increasing numbers of goods to pick and orders to fulfil, all while stuck in inefficient environments. One answer to this problem of expensive and in-demand square footage is to use existing space in new and innovative ways, something that can be achieved using bionic technology. This technology has a number of uses within warehouses, such as allowing companies to utilise vertical space with robotic pickers or movable shelves. It can even help to enhance efficiently in mega-warehouses through the use of drones. Drones can transport products to pickers rather than forcing them to travel to different ends of the warehouse to fulfil one order, therefore enabling them to work more productively. 
Health and safety
In addition to business efficiencies, bionic technology can bring significant health and safety benefits to the wearer. For example, vision and voice-picking enabled devices allow workers to pay more attention to the environment they are working in rather than focusing on a screen, which can save them from trip-hazards or other accidents that might occur if workers are caught unaware. Exoskeletons that wrap around the body for support and to add additional lifting capabilities are also valuable additions to the workplace and can reduce the repetitive strain injuries that many pickers face.
Employees may also be concerned that beginning to implement technologies with the ability to automate certain aspects of their work means the end of their jobs. However, that is not the case because it is the collaborative element of bionic technology that enables it to be so effective. The combination of the accuracy and speed of robotics and the common sense and experience of the employee is the real key to success.  
While bionic technology is still in its infancy, due to its significant benefits it is starting to be deployed more and more to effectively meet the ever-increasing demands of eCommerce and provide essential support to warehouse employees. The warehouse doesn't have to rely entirely on robotic automation instead of employees, more so to ensure it effectively combines the two to drive future industry success. 
Chris Tozer is Territory Manager for UK, Ireland and Italy at Ivanti Supply Chain.