Mercedes And Nvidia - Closing The Tech Gap On Tesla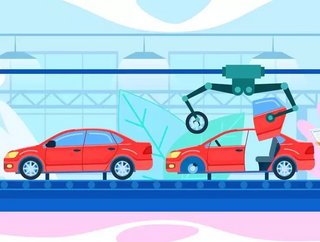 Mercedes-Benz and Nvidia are partnering to close the competitive gap on Tesla. What does this mean for the industry...
Who is Mercedes?:
Mercedes is a German automotive marque and a subsidiary of Daimler AG.[1] Mercedes-Benz is known for producing luxury vehicles and commercial vehicles. In 2018, Mercedes-Benz was the largest seller of premium vehicles in the world, having sold 2.31 million passenger cars. Mercedes-Benz traces its origins to Karl Benz's creation of the first internal combustion engine in a car, the Benz Patent Motorwagen, financed by Bertha Benz dowery and patented in January 1886, and Gottlieb Daimler and engineer Wilhelm Maybach's conversion of a stagecoach by the addition of a petrol engine later that year. The Mercedes automobile was first marketed in 1901 by Daimler-Motoren-Gesellschaft (Daimler Motors Corporation).
Who is Nvidia:
Nvidia is an American multinational technology company incorporated in Delaware and based in Santa Clara, California.[3] It designs graphics processing units (GPUs) for the gaming and professional markets, as well as system on a chip units (SoCs) for the mobile computing and automotive market. Its primary GPU product line, labeled "GeForce", is in direct competition with Advanced Micro Devices' (AMD) "Radeon" products. Nvidia expanded its presence in the gaming industry with its handheld Shield Portable, Shield Tablet, and Shield Android TV.
Since 2014,[citation needed] Nvidia has diversified its business focusing on four markets: gaming, professional visualization, data centers, and auto. Nvidia is also now focused on artificial intelligence. Nvidia provides parallel processing capabilities to researchers and scientists that allow them to efficiently run high-performance applications. They are deployed in supercomputing sites around the world. 
About the partnership:
Industry-leading company Tesla faces a new challenge from an alliance of Mercedes (Daimler) and Nvidia. On Tuesday, Daimler and Nvidia penned a deal to develop and equip the German company's Mercedes-Benz cars with a next-generation chip and software platform that could eventually be used to help vehicles drive by themselves.
The partnership is in response to Tesla's ability to integrate custom-designed chips with thousands of lines of code, which has allowed the company to develop new features faster than its competitors, giving them a competitive edge. While Daimler and rivals such as Volkswagen and BMW have criticised Tesla's aggressive marketing of its "autopilot" features, they have struggled to match the speed with which the U.S. carmaker brings innovations to market.
In a bid to narrow the technology gap, Mercedes, one of the world's largest luxury carmakers, has taken the unprecedented step of sharing its intellectual property with an outside tech company in exchange for access to Nvidia's computer processors and its software engineers specialised in artificial intelligence.
This joint venture is a big change from established automakers' traditional approach of trying to go it alone, or partnering with existing suppliers and manufacturers, and marks an attempt to keep up with Tesla, and deep-pocketed tech firms like Amazon and Apple. Mercedes, Volkswagen and Audi have so far used a patchwork approach, combining vehicle platforms originally designed for combustion engine drives with electric vehicle software and components largely developed by third party suppliers.
"You no longer install one small box for every single function; instead you install a bigger smart box that can do many things simultaneously," a spokesman said. "The computing power you need for climate control is ridiculously low compared to functions that prevent the car from crashing. A smart box prioritises the safety functions and uses its 'downtime' to focus on things like climate regulation."