NTT launches P5G: what is private 5G-as-a-Service?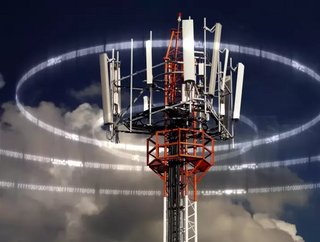 5G is held aloft as the standard bearer for a future of reliable, fast connectivity. No surprise that's private 5G is joining the XaaS bandwagon
What is private 5G?
Simply put, it's a local 5G network not dissimilar to a LAN Wi-Fi network, but with the additional oomph and glamour of everyone's favourite new connectivity standard. 5G's benefits for edge computing and the IoT ecosystem are well reported but real-world uptake hasn't been as bullish as many thought. That's because overhauling the entire connectivity platform is a scary premise, and because many IT professionals feel out of their depth when faced with converting their existing network infrastructure to a new standard.
What's the solution?
At the moment, many companies are taking a 'middle ground' approach, with 5G connectivity operating at a hyperlocal (ie machine) level, but data feeding through into existing LANs for its ongoing journey. Companies get the benefits of 5G without having to rethink their entire network infrastructure. Win win. But it's a bodge and there is broad recognition in the industry that these half-and-half networks will have to be replaced by 5G throughput in the fullness of time.
And that's where 5G-as-a-Service comes in?
It's actually Network-as-a-Service (NaaS), but yes, private 5G NaaS has a lot of potential. In common with other Anything-as-a-Service (XaaS) models, it absorbs setup costs into higher year-on-year payments making the initial investment into a private 5G network less of a jolt to the budget and bringing the benefits of service support and security that are baked into the product.
Where do I sign up for 5G NaaS?
NTT has launched NTT P5G, which it claims is the first globally available private LTE/5G NaaS platform. The company says it offers a "suite of services" such as enterprise security, device and edge management, application development, big data analytics, and deep back-office integration. Shahid Ahmed, EVP of new ventures and innovation at NTT, said, "Global enterprises are looking for a single private 5G solution to deploy across multiple countries. They need one truly private network, one point of accountability, one management platform, and one solution partner that eliminates all the major friction points across the entire global footprint of the enterprise. Our NTT P5G offering supports many of the CXO requirements today, and we will continue to invest in P5G as enterprise adoption evolves."