Oracle's RED is a one-box scalable server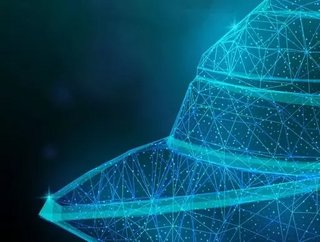 Oracle has announced a Roving Edge Device (RED) that can deliver edge computing at sea, or in a field or desert...
Excited by the possibilities of edge computing but unsure how it would work at your music festival or on your oil platform? Wonder no more. Oracle has debuted a piece of hardware that brings edge infrastructure to even remote locations. It's called a Roving Edge Device (RED).
What is a Roving Edge Device?
Effectively it's Oracle's Cloud Infrastructure (OCI) environment, boxed. That box contains 40 CPUs, a GPU, 512GB of RAM and 61TB of storage.
Is there a bigger version of the RED planned?
No, but multiple REDs can be run in a cluster of between five and 15 nodes. It gets more expensive, obviously, with device prices starting at $160 per node per day.
What does a RED do?
The RED allows for cloud applications in a field setting – from music festivals to oil platforms – including machine learning, data analytics and integration and data warehousing. It can even be used where connectivity is limited, connecting to localised sensors and executing applications.
Who will use the RED?
Oracle has already signed up the US military, but the oil and gas industry is a good fit, as are shipping, offshore power and other remote use cases. 
What does Clay Magouyrk, executive vice president, Oracle Cloud Infrastructure, say about RED?
"Customers want choice when it comes to running workloads in the cloud. Each customer has different requirements based on data sovereignty, scale, or wanting the full experience of a public cloud on-premises with all of Oracle's cloud services. Oracle Roving Edge Infrastructure is the latest example, delivering core infrastructure services to remote locations. Oracle's hybrid cloud portfolio essentially delivers a cloud region wherever and however a customer needs it."
And Sriram Subramanian, research director for IDC?
"With Oracle Roving Edge Infrastructure, Oracle yet again broadens its hybrid cloud portfolio by giving customers a taste of its public cloud wherever they may need it. Oracle designed its cloud infrastructure portfolio to make it as easy as possible for customers to move workloads to the cloud. Oracle Roving Edge, along with other offerings of the Oracle Cloud portfolio, gives customers multiple deployment and control options to run their most important workloads."