ORBIE Colorado CIO of the year winners announced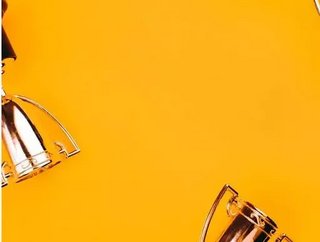 The winners of the Colorado CIO of the year ORBIE awards have been announced, we take a look at who claimed the title...
 Colorado CIO helps leading CIOs build meaningful professional relationships with peers on their level and those facing similar challenges to them. The events allow CIOs to connect with each other to share expertise and solve problems together. The events also allow recognition for the leading technology executives and also inspire people.
Finalists of the Colorado CIO awards included executives from Crocs, SCL Health, Flexential and many other high profile technology corporations. So who was crowned Colorado CIO of the year? The winners are listed below:
Leadership - Vin Melvin from Arrow Electronics
Global - Paul Algreen from Janus Henderson Investors
Large Enterprise - Craig Richardville from SCL Health
Enterprise - Aaron Everett from Lucky's Market
Large Corporation - Wayne White from Startek
Corporate - Dr Wes Williams from Mental Health Center of Denver
Public Sector - Dr Theresa Szczurek from Colorado Governor's Office of Information Technology
To be nominated for an award you must; Hold the title of Chief Information Officer or an equivalent IT position, you must be a member of senior management and you must also be primarily responsible for the IT operations for your organization/subsidiary which is based in Colorado.
Finalists will be judged on their leadership skills, business value created by technology innovation, the size and the scope of their responsibilities and lastly the individual's engagement in industry and community endeavours. 
The ORBIE awards have been recognising outstanding individuals for over 20 years now.
Dr Wes Williams joined the company back in 2007 where he started his corporate journey as a Quality Systems Analysis Manager and moved into the CIO position in 2005. Wes' central focus is to showcase the success of the Mental Health Center of Denver's Innovation Lab, using human centered design to implement digital health innovations to improve access, engagement, and treatment efficacy. The Innovation Lab strives to enable Mental Health Center of Denver's vision of touching all lives in Denver, providing extraordinary experiences to improve well-being.