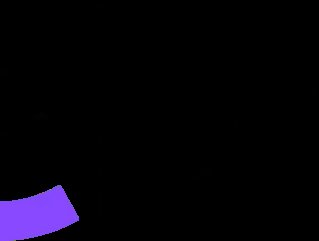 With seamless integration with 70+ channels including Amazon, eBay and social media, eDesk lay claim to the world's best eCommerce helpdesk
eDesk is the professional customer support platform for businesses serious about eCommerce. Entirely eCommerce-focused, eDesk helps online retailers to deliver seriously extraordinary customer service, everywhere they sell.
They are the only customer support solution provider on the Amazon and Walmart development councils and count Google, eBay and Shopify amongst key strategic partners. Founded as xSellco and rebranded as eDesk, they are trusted by thousands of customers around the world and power over 14m conversations every month, resulting in billions of dollars of eCommerce transactions every year.
Did you know?
1 in 6 transactions now generate a customer query (up from 1 in 8 in 2020): source, eDesk data
Revealing risks and opportunities available to online sellers they support, eDesk commissioned researcher CitizenMe to survey 2,000 UK and US online shoppers (1,000 UK and 1,000 US) and discovered more than 90% of respondents talk to customer service before leaving a review. If a problem has arisen, this moment provides sellers with a clear chance to redeem themselves.
The top reasons for bad reviews are (UK / US):
Not dealing with something to the customer's satisfaction – 49% / 42%

Having a bad attitude – 30% / 32%

Taking too long to respond – 32% / 23%


 
The top reasons for leaving good reviews are (UK / US):
Responding quickly to customers – 54% / 51%

Dealing with the issue well – 53% / 43%

Being polite – 42% / 42%
Case studies
Commenting on its multichannel ecommerce business, Boulevard founder Dom Portman said of the work with eDesk: "Since launching in 2016 we've achieved a global presence, with Amazon and eBay amongst the marketplaces we use to sell over 130,000 products. Our eventual expansion across Europe and the US intensified our desire to retain and meet the needs of shoppers, so we partnered with eCommerce customer service specialist eDesk as we grew. With Brexit bringing about more customer enquiries and our fulfilment centres met with increased shipping demand during the pandemic, eDesk's smart inbox feature stood out as an asset. It helped us gain better visibility of the most important messages from customers and reply at speeds five times faster than before to resolve any issues. The translation feature also gave us real peace of mind when responding to shoppers outside the UK. Updates like these prove the importance of finding service providers who will recognise market patterns and evolve accordingly."
What makes the eDesk tools better than others?
eDesk's suite of award-winning AI-powered eCommerce tools improve productivity, profitability and reputation through automation, commercial insight, and competitive benchmarking. eDesk integrates seamlessly with more marketplaces, webstores, communications, social media and logistics channels than any other customer support software provider, so eCommerce brands can respond to customer queries quicker and focus on selling more to realise their growth potential.
What lies ahead for 2022?
Supply chain issues have worried retail businesses for months, but consumers have become wise to the issue too – 35% of Christmas shoppers started buying earlier to avoid any unexpected delays. In 2022, while next-day delivery will remain a draw, they expect advanced ordering to continue as a trend and gradually climb to become a new 'just in case' habit.
This year also revealed 87% of US and 83% of UK customers can be receptive to proactive communications, so they believe more sellers will ensure earlier outreach in line with earlier purchases from customers.
While 65% of shoppers have been comfortable shopping in-store, the new variant bringing about the return of face masks could lead to more appetite for online shopping. eDesk research reveals that most UK shoppers want their customer support query answered within one day, so eDesk suspect that online sellers will place more emphasis on speed of communications – particularly in case where supply chain delays are at play.
Gareth Cummings, CTO at eDesk, says: "Our investment in innovation has been transformative, enabling our customers to give extraordinary customer service, which has in turn contributed to our accelerated growth in recent years.
"We've left 2021 on a high, having secured our place in the Deloitte Ireland Technology Fast 50 program, which acknowledges companies for their rapid revenue growth and innovation. Moreover, being chosen by Google as winner of the Deloitte Ireland Fast 50 for the 'Innovative New Technology Award 2021' is further proof of the hard work we've put into the market and our dedication to help the eCommerce community thrive and deliver five-star customer service to shoppers."