Remote working HR technology startup Hibob raises $70mn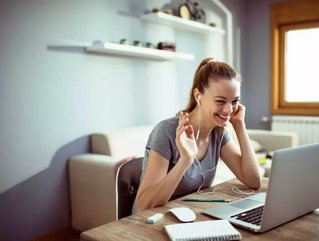 Hibob operates a "people management" platform known as bob which emphasises its social engagement features...
An undeniable consequence of the ongoing COVID-19 pandemic has been the unprecedented move to remote working. Supporting that move has been a wide array of technological solutions, from collaboration tools such as Slack to video conferencing software like Zoom.
Among those solutions is human resources software firm Hibob, which operates a "people management" platform known as bob. The platform emphasises its social engagement features more than time tracking or payroll features, allowing managers to engage with employees who are working remotely.
It also features integrations with widely used third-party software such as Slack and Microsoft Team and among its customers, Hibob counts companies such as Monzo, Revolut and Fiverr.
Since being founded in 2015, the company has raised across six funding rounds. Its latest Series B round, announced yesterday, saw the company raise from lead investors SEEK and Israel Growth Partners, alongside Presidio Ventures, Perpetual Investors, Entree Capital, Eight Roads Ventures, Cerca Partners, Bessemer Venture Partners, Battery Ventures and Arbor Ventures.
In , Ronni Zehavi, CEO and Co-founder of Hibob, said: "As we were developing the concept behind our HR platform, we looked at the world of work and recognized that it was changing. I've spent my career managing people in different kinds of organizations and came to the realization that the vast majority of HR tech tools I used were not designed for the way people work today - globally, remotely, and collaboratively. We founded Hibob to create a modern HR platform built for the changing demands of the modern workplace."
The company said it would use the funds to expand globally, grow its operations and further develop its products.
"Our investment philosophy includes investing in emerging HR SaaS leaders with platforms that deliver superior solutions, provide better value, and allow for an improved employee experience for scaling businesses," said SEEK CEO and Co-founder, Andrew Bassat.