Stripe's valuation soars to become most valuable US start up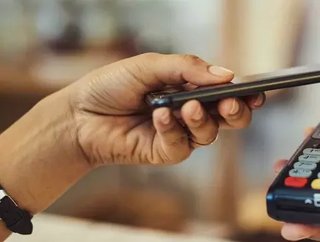 Payments company Stripe is now worth $95bn (£68bn) after raising $600m from investors...
Stripes valuation has almost tripled in less than a year to $95 billion, taking the company's value to an all time high, and has now made it the . 
Last April the business was valued at just , but the online payment processing company's value has rocketed after closing in on $600 million from investors. Primary investors include Allianz X, Axa and Ireland's National Treasury Management Agency (NTMA). 
Stripe was founded by John and Patrick Collinson in 2010. The brothers sold their first start up when they were teenagers before moving to the US to study. According to the their net worth has surged to $11.4 billion each, up from $4.3 billion in the previous funding round. 
What next for Stripe? 
Stripe is investing in its European operations, specifically its Dublin headquarters. Currently, Stripe powers businesses in 42 countries, 31 in Europe. 
"We're investing a ton more in Europe this year, particularly in Ireland," said "Whether in fintech, mobility, retail or SaaS, the growth opportunity for the European digital economy is immense."
Conor O'Kelly, CEO of NTMA, said, "Stripe is an accelerator of global economic growth and a leader in sustainable finance. We are convinced that, despite making great progress over the last 10 years, most of Stripe's success is yet to come. We're delighted to back Ireland's and Europe's most prominent success story, and, in doing so, to help millions of other ambitious companies become more competitive in the global economy."
Stripe's goals for 2021 include expanding its software to help businesses drive revenue.
Engine for economic progress
Dhivya Suryadevara, Stripe's chief financial officer, said, "The pandemic taught us many things about society, including how much can be achieved – and paid for – online, but the internet still isn't the engine for global economic progress that it could be. We're laser focused on helping ambitious businesses grow faster. While Stripe already processes hundreds of billions of dollars per year for millions of businesses worldwide, the opportunity ahead is much larger for Stripe than it was when the company was started 10 years ago."
The company works with over 50 businesses that process over $1 billion annually. These include Deliveroo, Waitrose and Mountain Warehouse.