Technology companies develop smaller smartphone camera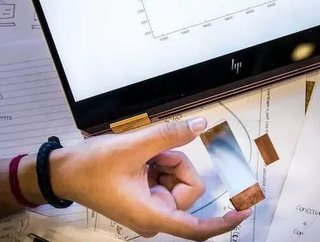 Scope Photonics and Metalenz developing compact, high-quality camera technology for use in smartphones...
As smartphone components become increasingly more compact, camera lens technology continues to reduce in size.
For companies developing smartphones, the most recent selling point is a high-resolution camera and even multiple camera angles and focal lengths.
It's become apparent that technology companies are trying to bridge the gap between smartphone cameras and digital cameras bought by photography enthusiasts and professionals.
'Flat camera' technology
The International Runner Up for the 2020 James Dyson Award, Scope Photonics , is developing 'flat camera' technology for smartphones. 
In an effort to preserve sleek smartphone design, the company aims to provide camera components that create sharp, 'in focus' images without the 'bulk' of a stacked lens setup.
Scope Photonics is currently d eveloping nanotechnology to manipulate liquid crystals, which "spin like tops", allowing them to adapt to changes in the way light comes into contact with the lens. 
The company is also addressing a common focusing issue with smartphone cameras, ultimately producing sharper images when the camera zooms in.
"I'm comfortable in predicting we can achieve [ten] times zoom with our liquid crystals, but this innovation offers a lot of opportunity for growth, so you never know where we'll [be in] a few years' time," says Holden Beggs, chief executive of Scope Photonics.
Technology start-up, Metalenz, Cambri dge, Massachusetts, has also been working on getting rid of the 'camera bump'.
The company has highlighted a common issue that would need to be addressed: the camera's ability to spot out-of-focus red and blue colours.
Professor Rash Menon, Utah University, explains the importance of creating a thin, single lens for a smartphone.
"Its thinness is a feature, not a by-product," says Prof Menon. "When you can reduce the size of all the lenses you normally have in a camera, which are all designed to correct for colour aberrations, one single lens can simplify the process", says Prof Menon.
Developing for consumer use
It is important to understand the limitations of a product's 'consumer' status.
An Auckland-based professional photographer and author of more than 30 'digital photography' books, Tom Ang, has highlighted a key constraint of the 'consumer' selling point when producing professional quality cameras.
"If you offer, say, true optical zoom on a smartphone that rivals proper cameras, you also raise the barrier to use. If people need an instruction manual for their smartphone camera, you've stuffed up," says Ang.